Expands Stirling Ultracold's ability to reach health systems and clinical operations
ATHENS, Ohio — Stirling Ultracold, innovative developer and manufacturer of ultra-low temperature (ULT) freezers for lifescience and biopharma research, announced today a new distribution agreement with Medline Industries, Inc., the largest privately held manufacturer and distributor of medical supplies.
As part of the agreement, Medline, which manufactures and distributes more than 550,000 products through 50 distribution centers in North America and over 60 distribution centers worldwide, will distribute Stirling's SU105UE undercounter model and its ULT25NEU portable model ultra-low freezers. With Medline providing local sales representation, support and logistics,Stirling Ultracold will continue its market expansion as an industry innovator, delivering world-class sustainable ULT storage solutions.
"As part of our growth, we're pleased to offer our ULT Small Products freezer line through the largest privately held global manufacturer and distributor of healthcare products," said Tim Cloutier, Executive Vice President of Sales, Stirling Ultracold."Our unique and compact ULT storage solutions will now be even more accessible to the changing clinical and healthcare markets through Medline's over 1,600 direct sales representatives."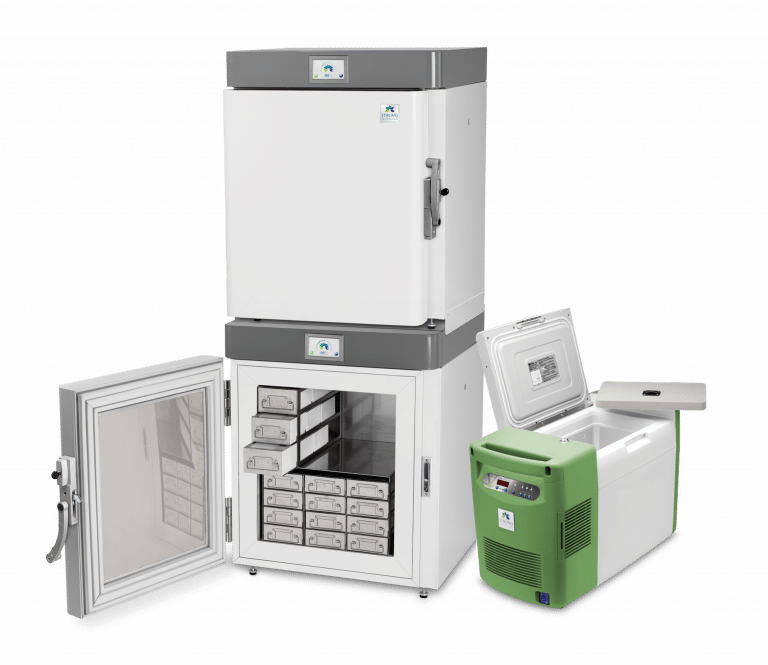 About Medline
Medline is a healthcare company: a manufacturer, distributor and solutions provider focused on improving the overall operating performance of healthcare. Medline works with both the country's largest healthcare systems and independent facilities across the continuum of care to provide the clinical and supply chain resources required for long-term financial viability in delivering high-quality care. With the size of one of the country's largest companies and the agility of a family-owned business, Medline is able to invest in its customers for the long term and rapidly respond with customized solutions. Headquartered in Norththeld, Ill., Medline has 23,000+ employees worldwide, a fleet of nearly 1,000 trucks and does business in more than 90 countries. Learn more about Medline at www.medline.com.

About Stirling Ultracold
Stirling Ultracold, a division of Global Cooling, Inc., manufactures and sells environmentally sustainable ultra-low temperature (ULT) freezers for the global market from its headquarters in Athens, Ohio. Powered by the free-piston Stirling engine, and the first in the U.S. to use 100 percent natural refrigerants, these upright and undercounter ULTfreezers use less than one-third the electric power of standard compressor-based ULT freezers, as validated by the industry's first ENERGY STAR® partnership for ULT freezers.The company also produces the industry's only portable ULT solution available for remote clinical trials and biologic drug delivery.
For more information, please call (740) 274-7900, or visit the company's website, www.StirlingUltracold.com.