Recognized as an outstanding supplier for the third consecutive year
ATHENS, Ohio — Stirling Ultracold, innovative developer and manufacturer of ultra-low temperature (ULT) freezers for life science and biopharma research, has received the 2019 Supplier of the Year Award in Equipment, Instrumentation and Chromatography from Avantor at the Americas Sales Conference, January 28, 2020.
Stirling Ultracold is a valued supplier for VWR, part of Avantor, a leading global provider of mission-critical product and service solutions to customers in the pharmaceutical, biotechnology, health care, industrial, education and government industries, and has been recognized by Avantor for supplier excellence for three consecutive years.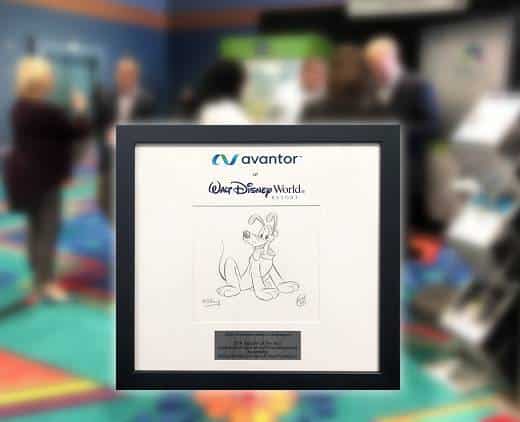 "The category of Supplier of the Year in Equipment, Instrumentation and Chromatography is highly competitive each year. Stirling Ultracold differentiated itself through creating innovative, energy-efficient solutions for customers, ensuring the highest levels of performance, quality and service, and fostering a culture of teamwork," said Ike Harper, portfolio director, equipment and instrumentation at Avantor. "We are pleased to recognize Stirling and look forward to our continued collaboration to drive excellence and deliver customer-centric solutions."
"It is an honor to be recognized by Avantor for the third time — this year as Supplier of the Year in Equipment, Instrumentation and Chromatography," said Tim Cloutier, executive vice president, sales, Stirling Ultracold. "It is equally gratifying to be honored alongside other well-regarded suppliers, and we are proud that our energy-efficient, ultra-low temperature products helped support customer needs. We're looking forward to working with Avantor through its VWR delivery channel and building on our relationship to serve even more customers."
In addition to Stirling Ultracold and VWR's well-established relationship within the U.S., the companies recently entered into a European distribution agreement to expand reach and further support life science and biopharma customers in other regions around the world.
About Stirling Ultracold
Stirling Ultracold, a division of Global Cooling, Inc., manufactures and sells environmentally sustainable ultra-low temperature (ULT) freezers for the global market from its headquarters in Athens, Ohio. Powered by the free-piston Stirling engine, and the first in the U.S. to use 100 percent natural refrigerants, these upright and undercounter ULTfreezers use less than one-third the electric power of standard compressor-based ULT freezers, as validated by the industry's first ENERGY STAR® partnership for ULT freezers.The company also produces the industry's only portable ULT solution available for remote clinical trials and biologic drug delivery. For more information, please call 740-274-7900, or visit the company's website, www.StirlingUltracold.com.