Facing a Sizable Backlog
Data from clinicaltrials.gov and other sources, suggests that over 28,000 active clinical trials were paused or halted in 2020. This has created a large backlog that is largely related to trial enrollment and site availability challenges created by the COVID-19 pandemic. Reduction in clinical trial participant enrollment was estimated by American Journal of Clinical Oncology to be off the pre-pandemic pace by as much as 89%. This was hindered further by many trial sites and investigators being reassigned to COVID-related priorities during the pandemic.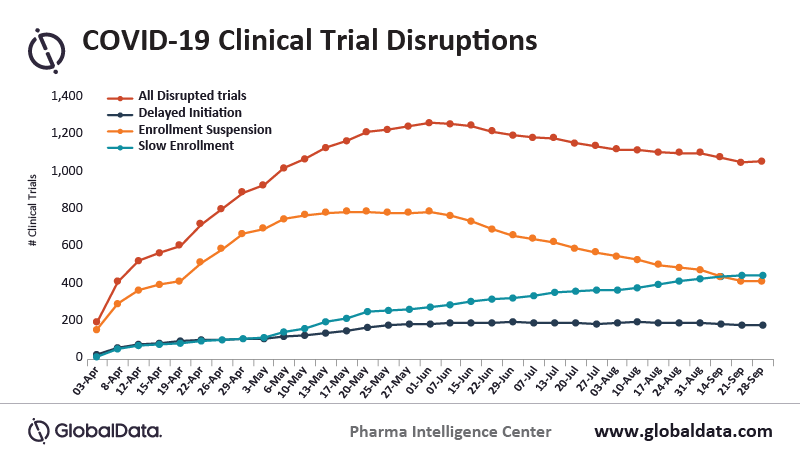 Some experts believe that it could take 1-2 years to restart many of these clinical trials and up to 7 years to fully reestablish the "new normal" in clinical trial management. The most significant bottleneck in addressing the huge backlog is a shortage of investigational sites to conduct trials. Starting during the pandemic, this has created a trend toward decentralization of clinical trial management as a measure to reduce reliance on traditional investigational sites. A more dispersed or hybrid/decentralized model is becoming more commonplace for conducting new and future trials.
Emergence of New Tools and Methods
There have been other major adaptations that emerged from the pandemic, which are expected to be permanent changes in how trials are conducted going forward. Those changes include:
Movement of trial infrastructure to the Cloud by using online consent, payment and management platforms
Use of wearable technologies for continuous patient monitoring, especially for decentralized/hybrid trials
More ongoing coordination between sponsors, CROs (Contract Research Organizations) and trial sites, enabled by digital collaboration platforms
Impact on the Clinical Trials Cold Chain
These changes, combined with significant backlogs resulting from the COVID-19 pandemic, are expected to affect the clinical trials cold chain and sample management process in several ways…
Considering that many of today's advanced investigation medicines are increasingly temperature sensitive, rapid and remote ultra-low freezer deployment will be needed to relieve the current biologics pipeline backlog, particularly as more trials are managed under decentralized and hybrid models. Ultra-low temperature (ULT) freezer manufacturers can respond to this trend by offering flexible shipping and financing options. As an example of this, Stirling Ultracold has recently introduced a ULT freezer leasing option, which eases the financing process for clinical trial managers and CROs who are managing the deployment of freezer appliance fleets in more transient and remote applications.
Site decentralization, which ranges from at-home to hybrid clinical settings, will also increase reliance on compact, portable and mobile cold chain solutions to thermally protect investigational treatments and therapies in more remote settings. While dry ice will continue to have a place in this cold chain, its thermal instability, handling complications and potential hazards in a decentralized setting may be a challenge where procedural and validation controls are more difficult to implement.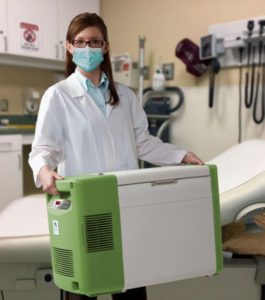 An alternative solution to this issue is the uniquely portable ULT storage capabilities of the Stirling Ultracold ULT25NEU, which makes it easier to implement, control and monitor ultracold storage of biological materials and specimens virtually anywhere, without the handling concerns and limited temperature range of dry ice. The ULT25NEU's flexibility and mobility will soon be enhanced through augmented use/reuse of -70°C phase change material (PCM) for continuous protection from temperature excursions and potential loss of stored materials during limited non-powered periods.
The previously mentioned emergence of Cloud infrastructure for decentralized and hybrid clinical trial operations around the world will also increase the need for Cloud-based monitoring and auditing of ULT freezer fleets in the field. All Stirling ULT freezer models are easily equipped and integrated with SenseAnywhere, which includes a wireless probe and network access point providing cabinet temperature monitoring and logging in real-time from any desktop or smart device web browser.
As the post-pandemic reboot of clinical trials gains momentum around the world, several emerging technologies are becoming key enablers. This includes a more flexible ultracold chain that brings reliable, compact and portable ultra-low storage to the patient.