With the 2022 Freezer Challenge underway and Earth Day approaching soon (April 22), now is the time to take a step back and look at the preventative maintenance and sustainability measures that are currently in place in your laboratory for cold storage units. This includes lab-grade refrigerators, freezers and ultra-low temperature (ULT) freezers. What some lab managers may not realize is that by keeping regular cold storage management best practices in place, you are decreasing the likelihood of equipment malfunction and helping to save your valuable research samples from being rendered useless. This blog post will discuss interesting tips on how to reduce sample storage risk, while also being mindful of carbon footprint reduction and environmental sustainability objectives.
Preventative Maintenance for Peace of Mind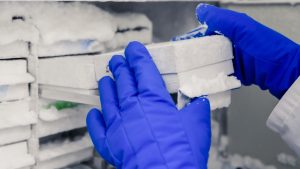 Cold storage equipment managers may be surprised to learn that laboratory freezer units are in some ways like household appliances and vehicles. They must be maintained so they operate at top performance, use less energy and extend their useful life. It's imperative to execute maintenance techniques, especially on freezers and ULT freezers. But not all ULT freezers are alike. Compressor-based ULT systems typically require more maintenance than compressor-free Stirling engine-based ULT systems.
Standard, weekly maintenance should include clearing away ice and frost around the inner doors and door gaskets with a brush or soft cloth. If ice buildup cannot easily be removed, it may be time for a full freezer defrost.[1] There are various other essential monthly and yearly steps to execute, depending on the manufacturer. Always be sure to refer to and follow the maintenance plan outlined by the manufacturer for your specific ULT freezer model. Creating a regular cadence of care and attention is key to sample efficacy and safety.
2022 International Laboratory Freezer Challenge
Participation in the Freezer Challenge, which is hosted by My Green Lab and the International Institute for Sustainable Laboratories (I2SL), is an excellent way to de-risk sample storage and also lower climate impact by implementing cold storage best practices in the laboratory. Once a lab has registered, an online scoresheet will be provided with 25 improvement actions that can be taken. These actions enable labs to save on energy and operating costs, increase sample accessibility and tracking, and make lab work easier. Next to fume hoods, lab-grade freezers and ULT freezers are the next category of equipment that consumes the most energy in the lab. Since cold storage units run 24/7, year-round, the energy usage and associated costs can be significant. Helping an organization save energy and operating costs will free up funds that could be used for additional research projects. The key focus areas of the Freezer Challenge[2] are:
Temperature Tuning: "Chill up" ULT freezers to -70°C from -80°C.
Good Management Practices: Preventative maintenance, regular tracking/cleaning of samples, and high-density storage.
Retirements and Upgrades: Newer, high-efficiency models will save energy and contain sustainable components.
Cutting Edge Practices: Sharing/consolidating cold storage space, barcoding samples and testing room temperature sample storage.
Last, an appealing element of participating in the Freezer Challenge is the potential to win the competition and an award. Winners are recognized in the popular publication Lab Manager, in-person at the I2SL Annual Conference and on social media.
Ingenuity to Reduce Carbon Emissions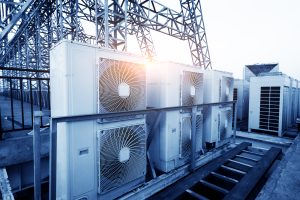 At Stirling Ultracold, part of BioLife Solutions, we strive to move the life sciences and cold storage equipment industry forward in efficiency, sustainability and technological advancements. We recommend the following modern sample management practices to help reduce energy use in upright ULT freezers, while not interfering with sample accessibility.
Reduced door openings =  Reduced Risk to Sample Efficacy + Less HVAC use, cost and maintenance

There can be over a 100°C difference between the temperature inside a ULT freezer and the ambient air temperature in the room. Frequent door openings and keeping a freezer door open for an extended amount of time will cause temperature fluctuations and potentially damaging excursions. This not only puts you sample integrity at risk, but can increase heat output as the freezer works to return to the original setpoint temperature. This also increases HVAC use, which makes the system work harder to keep the room temperature cool. Reducing door openings will also decrease the amount of humidity that condenses on inner doors, thus paring down the amount of ice scraping needed on a regular basis.
Reduced door openings = Reduced freezer operating energy use

Freezer door openings also increase operating energy consumption as the freezer cooling system must work harder to recover the air inside the cabinet back to temperature setpoint. Planning the workday out and collaborating with other team members to see if schedules align on when samples need to be accessed can greatly reduce door openings to lessen energy use and costs.
Portable ULT Storage for Effortless Sample Access

Stirling Ultracold's portable ULT freezer, the ULT25NEU, is an excellent option if a small number of samples from upright freezers need to be stored on the benchtop or in short-range transport between buildings, to different campuses or back and forth between labs and freezer farms. When powered by an AC outlet or unpowered for less than 30 minutes, the ULT25NEU can be safer and easier to operate than dry ice. Additionally, this freezer uses only 2.8 kWh/day, can be powered by an external battery, 12V vehicle power or solar panels. The unit can be hand carried or wheeled on a cart and plugs into any outlet globally with a simple change of power cord. Think of the time researchers can save by having all samples needed for the day at the bench side. The ULT25NEU can reduce upright freezer door openings, and again save energy and HVAC costs.
Guidance from UGA Green Labs & I2SL BETR Grants

While trying to implement a new cold storage preventative maintenance and sustainability plan may seem daunting, there are institutions and organizations who can provide clear guidance on how to achieve this successfully. The University of Georgia, Athens campus implemented a robust lab sustainability program in 2016 called UGA Green Labs. Current objectives are to reduce the climate impact of research laboratories on campus, streamline daily scientific procedures, extend the useful life of equipment, utilize funding that becomes available from energy and overhead cost savings, and most importantly keep samples safe. The UGA Green Labs Initiatives focus on four key areas: Energy Saving, Procurement, Waste Diversion and Water Saving. This program raises the bar for students and scientists and allows them to make the connection of environmental responsibility in the lab, and how this can affect sample efficacy and preservation.
"It's time to redefine what it means to practice good science — it's no longer just about reproducibility and results, we must also be sustainable in our efforts and ensure our research doesn't burden the environment or outside communities. We must look at how we are practicing research."  – Star Scott, UGA Green Labs Program Coordinator
Another initiative that connects efficiency and sustainability objectives to the funding of science is I2SL's University Alliance Group (AUG) Bringing Efficiency To Research (BETR) Grants. Encouraging researchers, grant writers and other stakeholders to include efficiency and sustainability measures in grant proposals will demonstrate the operating cost savings that can result, especially with the optimization of cold storage equipment. These measures can also help a grant stand out from others in a highly competitive funding environment. The costs savings can amount to additional funding that becomes available to support new research projects or advance current projects. Incorporating efficiency and sustainability measures also optimizes resources and the spending of sponsor/taxpayer-funded projects. The BETR Grants initiative has the power to drive change in how organizations and institutions operate.
Lead by Example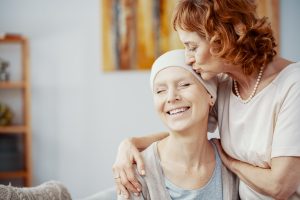 Embracing cold storage equipment best practices will not only make lab processes more efficient and sustainable, but will also set the tone for the next generation of scientists to follow. Do it for the extra funding, do it to protect your life's work, do it to diminish environmental impact, and do it for the millions of patients who are depending on the scientific community to discover cures and treatments responsibly and safely for the world's most daunting diseases. By implementing small behavioral changes, investing in advanced technology and taking incremental steps to ensure cold storage equipment is in top shape, researchers can have a profound effect on the greater organization's legacy and impact on the world.