by Tim Root, Director of Marketing
At Stirling Ultracold, we're always delighted to hear stories about our products helping customers save money and achieve their sustainability goals. That's why we were pleased to see Ottawa Hospital sharing good news about how they saved energy by replacing old ULT freezers with energy-efficient models, including our SU780XLE. As recently reported in their newsletter article, Research deep freezers reduce energy consumption by 85%, Ottawa Hospital Research Institute (OHRI) has already saved about $20,000 in utility costs per year.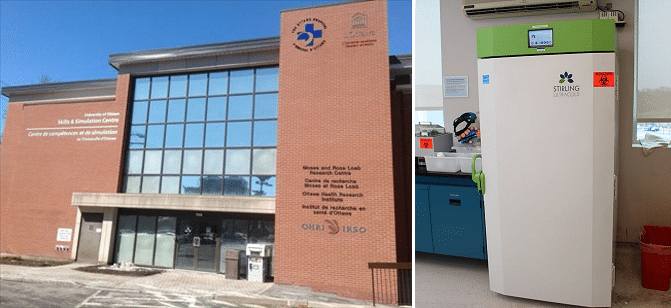 Hospital researchers have not only reduced energy consumption and carbon footprint, but were surprised by how quiet the energy-efficient models operate; in addition to how much less heat they generate.
As noted in the article by Brian Cayen, Research Information Services and Operations Manager, replacing just one of OHRI's old ULT freezers with our SU780XLE model made an immediate impact on HVAC load and comfort in the lab . . .
"The first freezer that was replaced in one of the labs reduced heat generation and allowed us to turn off one of the two air conditioning units, and the temperature in the room still dropped by 2°C."
With benefits for laboratory, operations and sustainability teams at OHRI, this article cites another real-world example of how Stirling ULT freezers deliver tangible advantages across the entire research organization.