The entire Stirling Ultracold team is very pleased to announce the official release of our next generation ultra-low temperature freezer. Now available for order, the new SU780XLE is successor to our award-winning SU780UE upright model, which has become the industry benchmark for ULT energy efficiency since its introduction in 2013.
So why did we decide to bring the new "XLE" to market when our current model was already the established leader in sustainability, energy savings and performance? While we were very proud to have introduced the most significant ULT innovation in decades, the advanced Stirling engine, our new ULT model exemplifies the spirit of continuous improvement that has helped us change the industry mindset in a relatively short time. When we realized that we had learned to make a great freezer even better . . . That's when we decided to introduce the new XLE!
The SU780XLE not only uses 70-75% less electric power than standard compressor-based ULT freezers, but it takes cooling performance integrity and system reliability to a whole new level. This will allow our users to keep their valuable samples safer than ever, while at the same time spending even less on energy and lifecycle cost.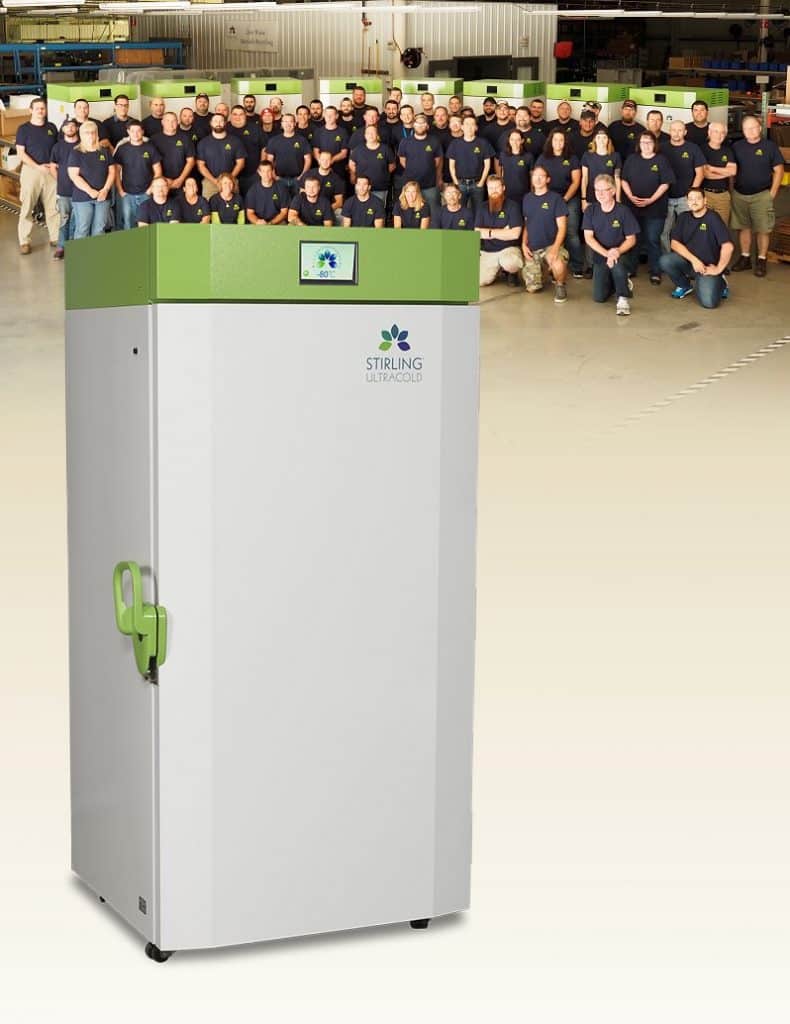 The new SU780XLE ultra-low freezer features the following:
+/- 1°C temperature variation over time at steady state
1/3 additional sample storage per square unit of floor space
New ergonomically designed handle and cabinet
100% natural refrigerant cooling system
Industry's widest temperature set-point range: -20° to -86°C
100% adaptive control, enabling the industry's fastest temperature pull-down and door opening recovery
Universal voltage input, plugs into any outlet
Our freezers have already proven that cooling performance doesn't have to be compromised to save energy. That's important because it means that organizations can reduce environmental impact and cost, while using the very best tools to find a cure for cancer. The introduction of the new XLE ultra-low freezer continues our industry leadership in system reliability, sample integrity, sustainability and lower total cost of ownership.