Many present-day prescription medications require controlled room temperature storage. On average, this temperature is roughly 25 ℃. However, an increasing number of therapeutic medicines, immunotherapies and vaccines are manufactured under strict temperature conditions and require frozen storage temperatures of -20 ℃ or colder. 
Active proteins and organisms in these medications change molecular form at different temperatures, which can degrade the efficacy of these medications. As a result, medications that are stored without controlling the storage temperatures become less effective.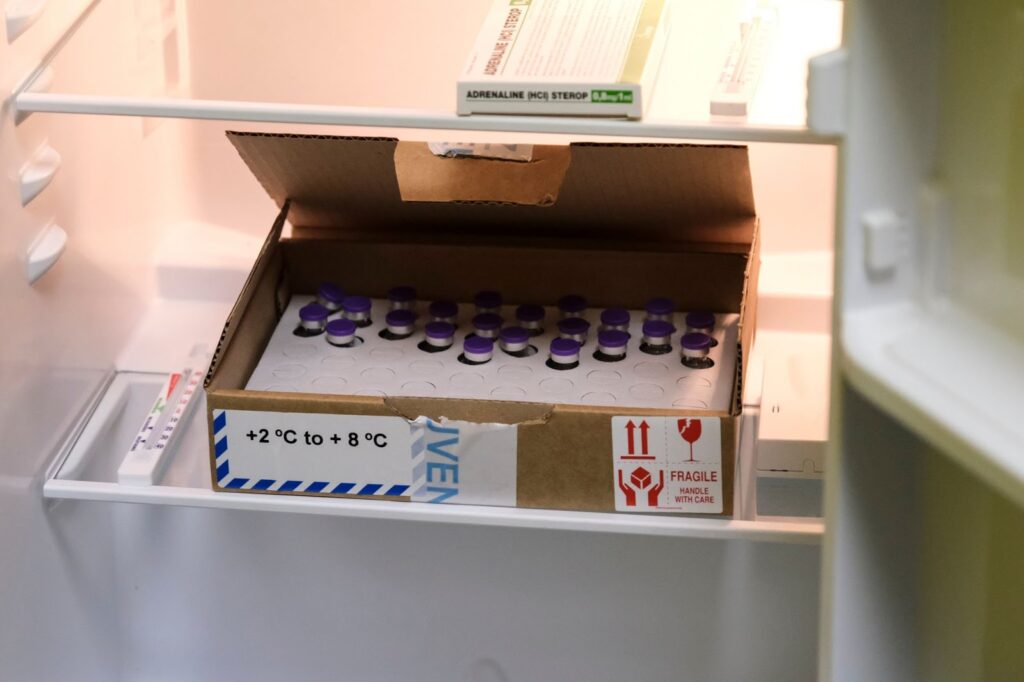 Proper Storage Temperatures – How To Find the Proper Temperature
Depending on the medication, some may be naturally more stable than others. The drug package insert or manufacturer guide will give implicit storage temperature instructions. 
Some of today's advanced treatments can only maintain composition long-term when fully frozen with very few medications stable at as temperatures warm above +30 ℃. Variable storage temperatures for various types of medication present today's treatment providers with new challenges for managing onsite medical supplies, which may involve the use of multiple refrigerator/freezer equipment solutions to maintain temperature-controlled drug storage. 
Below are a few medication storage requirements found from an article on at-home medication storage requirements from VeryWellHealth.com: 
Toprol for treatment of hypertension and heart failure: Room temperature; between 15 ℃ and 30 ℃ for excursions, if needed
Norvasc for treatment of high blood pressure: Room temperature
Synthroid for treatment of hypothyroidism: Room temperature; between 15 ℃ and 30 ℃ for excursions, if needed
Veletri to treat pulmonary hypertension: Between 2 ℃ and 8 ℃
Pfizer-BioNTechCOVID-19 Vaccine: Between -60°C and -80°C for long-term storage
Ervebo® to treat Ebola virus: Between -60°C and -80°C
MDimune anticancer investigational drug: Between -70°C and -80°C
Prescription preparation and regulation requires strict protocol, especially with liquid and injectable formulations. Injectable medications and liquids require specific storage temperature requirements and more advanced storage protocols opposed to solid prescription pills.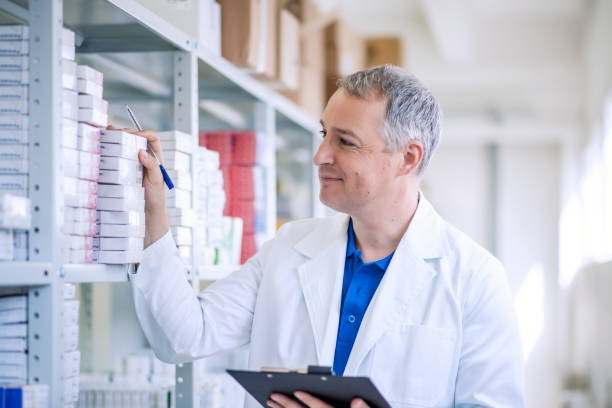 How Temperature Affects Medication
There are plenty of ways that temperature can affect your medication. 
Hot Weather
If you live in a warm climate without air conditioning, high temperatures from the outdoors can cause your home to warn medications. The overheating of medications can come as a result of power outages. 
Car Travel
Storing medicines in your car after extended periods can expose your medications to overheating. 
Luggage Travel
Medications that sit in your checked luggage on the hot, summer tarmac or other handling areas can cause them to overheat. 
Pharmacy Storage
If your pharmacy has a power outage before you pick up your medications, you may have decomposed medication without even knowing. 
Delivery
If your medications are sent for delivery, they could be sent in trucks that are not temperature regulated and may sit in a hot mailbox for extended periods. 
How to Properly Store Medicine
Extreme temperatures play a significant effect on how well your medications work. Although pharmaceutical companies store medications properly, the average person may not realize that they need to store medication for personal use properly. Keeping medicines stored in a proper environment is essential; here are a few things you need to know. 
Upon receiving medications, check for specific storage instructions. Often, medications may explain if refrigeration is necessary. If they are not stored in a refrigerator, keep them:
In the container, they are packaged in
At room temperature
Away from light and moisture
When storing medications at home, find a spot such as a dresser drawer or kitchen cabinet. A bathroom medicine cabinet or stove countertop may not be the best place to put them. Both kitchens and bathrooms get hot at times and can also be high in humidity. 
In addition to preventing medications from decomposing from the methods above, individuals can ensure quality temperature management by checking storage information for drugs they take, making sure you know their storage recommendations. If you have any questions, ask your pharmacy if they have instructions to maintain temperature control for medications that require refrigeration. Treatments that require strict, ultracold storage maintenance will often be administered in a clinical setting because these are not typical household appliance storage parameters.
Temperature Management Equipment
Pharmaceutical companies also need to maintain controlled room temperature medications, just like their customers. Fortunately, many utilize proper protocol for storage and refrigeration as required. Pharmacies around the US use the following temperature management equipment.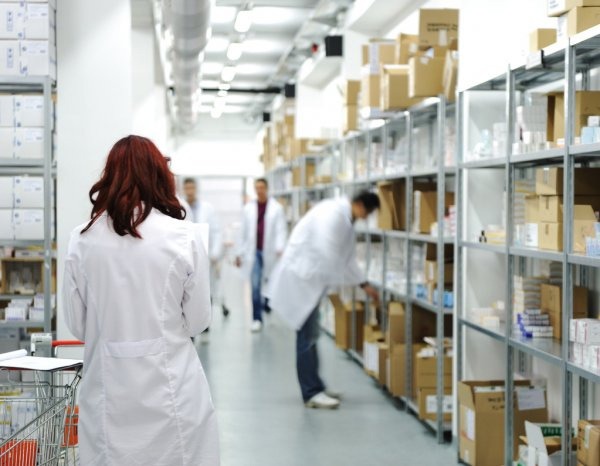 Temperature-controlled rooms are engineered to provide environmental control for medical services and drug storage. Temperature controlled rooms typically include features such as:
Temperature controlled insulated compartments
Shelves, drawers and framework designed to handle medication storage
Easy access to medication storage with multiple working benches 
Refrigerated and Frozen Storage 
Temperature-controlled medication refrigeration solutions are integrated to provide pharmacies easy access to temperature regulated formulas. Temperature-controlled monitoring systems read temperatures for stored medications and set temperature points as needed. 
ULT Lab Storage Options from Stirling Ultracold
Stirling Ultracold offers three ultra-low temperature freezers for the use of biologic materials storage in a variety of research and clinical settings. Safely store valuable medication from as low as -20°C to -86°C.
Portable ULT25NEU
The ULT25NEU is a portable ULT freezer, best for bringing frozen samples to laboratories from remote sites. Temperature control and capacity limitations of liquid nitrogen are no match for the revolutionary ULT25NEU. With its compact Stirling engine technology, the Portable ULT25NEU provides precise sample storage anywhere without compromising the performance of other ULTs. 
Compact SU105UE
The Compact SU105UE from Stirling Ultracold is a ULT made specifically for bench-side personal sample storage where larger-volume ULTs cannot fit. Our space-saving method for ULT storage delivers the same performance as full-size ULT divides. The SU105UE is perfect for regulating biological materials and research sample temperatures. The SU105UE is ideal for optimizing laboratory space.
Upright SU780XLE
The Upright SU780XLE ULT is the most energy-efficient ULT system available. Not only is the upright SU780XLE cost-effective to operate, but it also saves laboratory space and reduces freezer energy use. With the upright SU780XLE, the integrity of your samples is our focus. 
Stirling engine technology and performance is best-in-class, protecting your biological materials in a variety of research and clinical applications. Researchers trust their samples with storage solutions from Stirling Ultracold as their best performing, high-efficiency storage solution.