We are pleased to announce that the SU780XLE Ultra-Low Temperature (ULT) Freezer has been tested and certified by Underwriter Laboratories (UL) to meet the International Organization for Standardization (ISO) Class 6 cleanroom standard (ISO 14644-14:2016). This ensures that our upright freezer meets the stringent requirements for air cleanliness in critical cleanroom and associated controlled environments, such as sterile drug and biological product manufacturing using aseptic processing, making it an ideal choice for laboratories and other facilities that need to store and maintain temperature-sensitive materials in a contamination-free setting.
ISO Class 6 is a widely accepted international standard that specifies the maximum allowable number of airborne particles of a certain size in a given volume of air. The SU780XLE freezer has been independently verified to meet the ISO Class 6 standard for particles of 0.1 to 5 micrometers in size, with its sealed refrigeration system and air flow design that minimizes particle shedding. SU780XLE users now have assurance that their freezers can be used in cleanrooms, in accordance with relevant Good Manufacturing Practice (GMP), without compromising biostorage performance or the cleanliness of the environment.
Although maintaining quality standards has always been critical in the laboratory, increased emphasis on maintaining controlled environments is gaining importance with continued expansion of cell and gene therapy (CGT), which is guided by GMP at all stages of development. This makes selection of lab equipment meeting ISO standards for cleanrooms essential for supporting growth in GMP-grade material storage and manufacturing.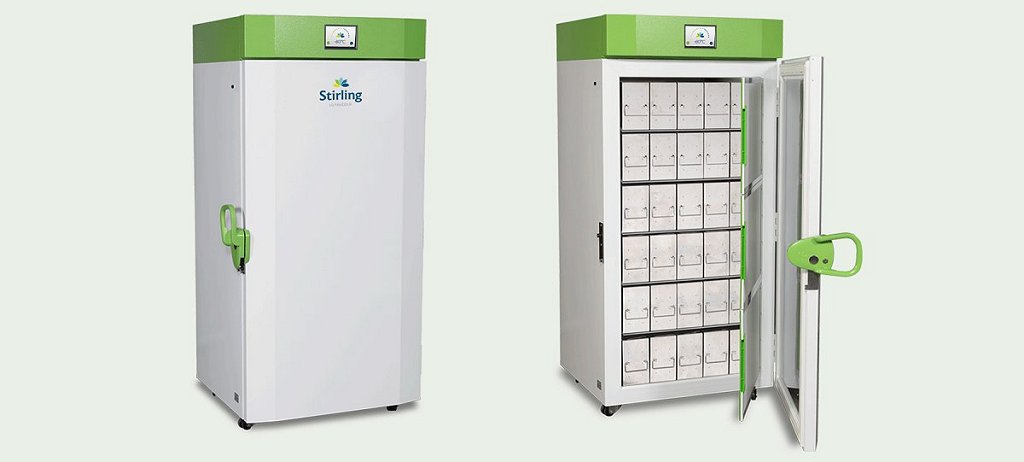 The SU780XLE freezer is a compressor-free ULT freezer that uses the unique, free-piston Stirling engine cycle to achieve setpoint temperatures between -20°C and -86°C, making it ideal for storing a wide variety of biological materials and tissues. This ENERGY STAR®-certified ULT model is well established as a sustainable ULT storage solution for laboratories and biobanking facilities worldwide and ISO Class 6 approval now certifies that it meets the standards of cleanroom-controlled research environments.
To learn more about the SU780XLE ULT freezer, go to https://www.biolifesolutions.com/storage/stirling-ultra-low/upright-ult-freezer