SIMPLY SMARTER
Temperature monitoring solutions.
VersAlert is retiring on June 1, 2023. To get the most out of your monitoring system and the latest technology, we recommend upgrading to SenseAnywhere.
SenseAnywhere System Benefits
Automatic temperature and temperature alarm monitoring from anywhere internet can be accessed
A critical component of contingency planning for any customer
Meets 21 CFR Part 11 requirements
Audit trail to record temperature history of samples
Monitor all your freezers or incubators with a single cloud service
Monitor a fleet of refrigerators, freezers, incubators, etc.
Indoor AccessPoint Benefits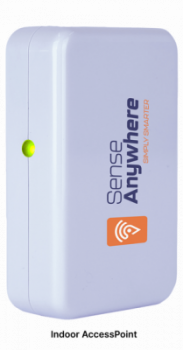 Automatically discovers SenseAnywhere AccessPoint and transmits data to the Cloud
AccessPoint connects to cloud via Ethernet cord
The IP address is automatically assigned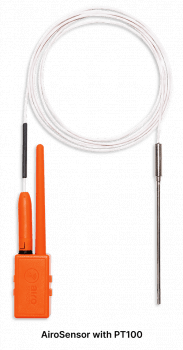 Transmits temperature data from the PT100 probe to the AccessPoint
Small Size: 1" x 1.38" x 5.63" (25mm x 35mm x 143mm) – with antenna
AiroSensor contains temperature and motion sensors
Temperature range -40°C to 70°C
Accuracy- +/-0.15°C
Range: Up to 600m (1968ft) line of sight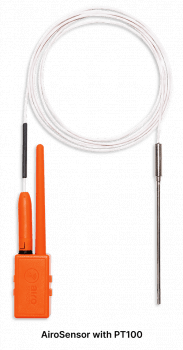 Temperature range: -200°C to 200°C
Class A RTD providing industry-standard temperature tolerance
"SenseAnywhere has proven to be the ultimate solution for temperature monitoring. The University of North Carolina Policy Collaboratory (NCPC) wanted the ability to track biological product distribution in a fluid environment. SenseAnywhere's mobile access point was crucial in enabling remote monitoring. The NCPC also needed to justify the large distribution expense to the North Carolina legislature. The SenseAnywhere system gave NCPC traceability to the effectiveness of their efforts to provide biological products in underserved communities across the state."
– Mark Brown, BioLife Solutions Regional Sales Director