Temperature monitoring solutions.
With SenseAnywhere, it's easier than ever to know therapies and specimens are safe, whether in the lab or at remote clinical sites.
SenseAnywhere is a cloud-based tool that allows users to monitor and audit the safe storage of valuable biological specimens and therapies remotely — from anywhere in the world – with just an internet connection. SenseAnywhere combines wireless sensors and the power of the cloud to track ULT temperatures across a few units or an entire fleet.
The SenseAnywhere System monitors all laboratory freezers and incubators with a single cloud service.
Automatic temperature and temperature alarm monitoring from anywhere internet can be accessed:
A critical component of contingency planning for any customer
Meets 21 CFR Part 11 requirements
Audit trail to record temperature history of samples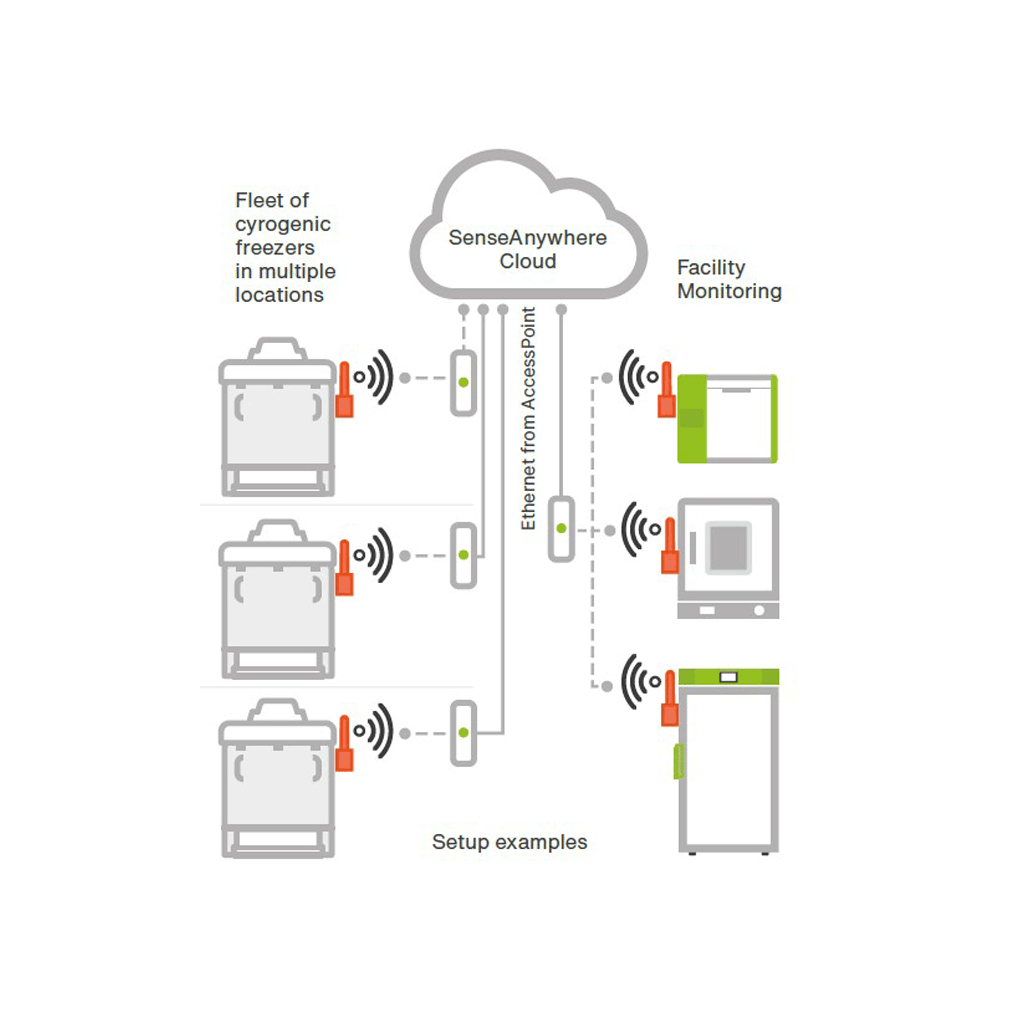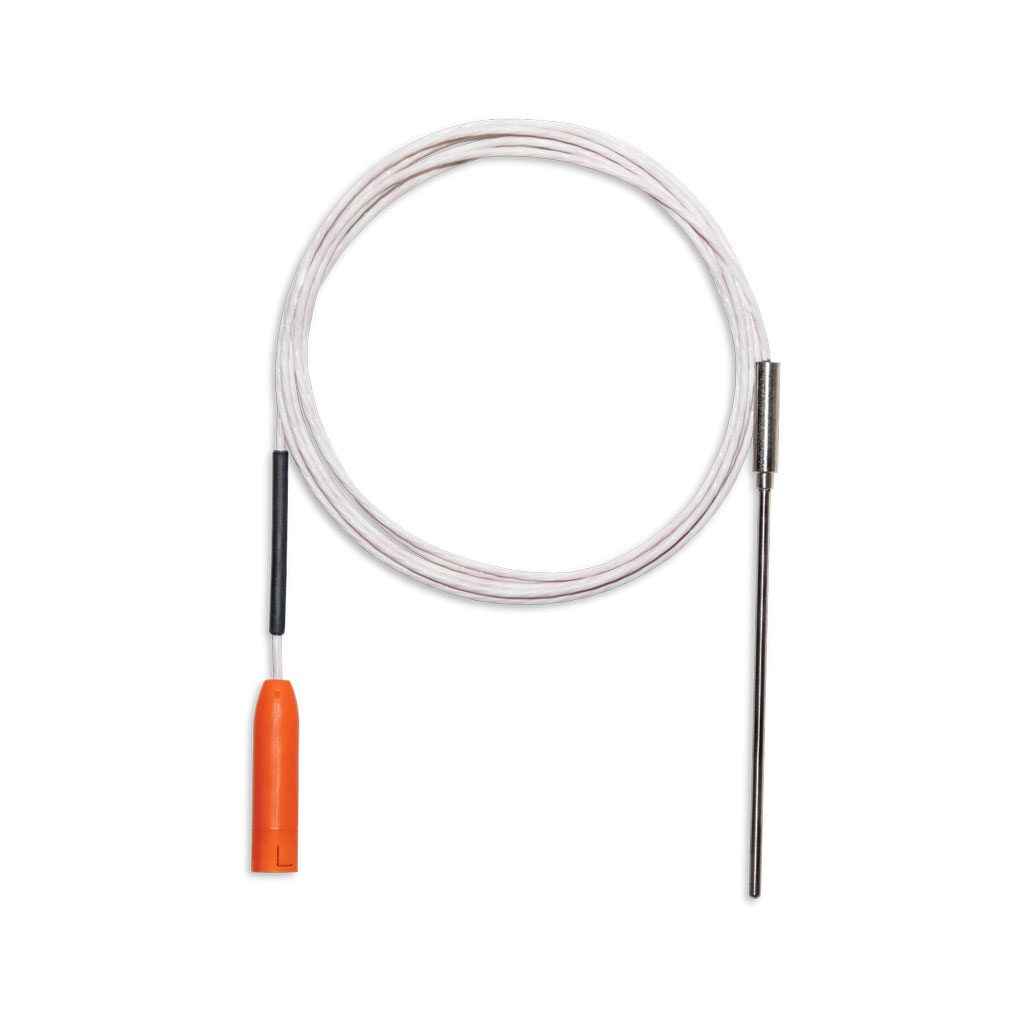 Step 1: Insert PT100 Temperature Probe Into Freezer: Insert the SenseAnywhere PT100 Probe into the freezer. Attach the wireless sensor (AiroSensor X ER) to the side of the freezer near the access port.  
Step 2: Setup an Indoor AccessPoint: Plug into AC power and insert the Ethernet Cable
Step 3: Login to your SenseAnywhere Dashboard: Log into the dashboard via any internet-connected device to view real-time metrics and set communication preferences.   
PT100 Benefits:
Temperature range: -200°C to 200°C
Class A RTD providing industry-standard temperature tolerance
AiroSensor Benefits:
Transmits temperature data from the PT100 probe to the AccessPoint
Small Size: 1" x 1.38" x 5.63" (25mm x 35mm x 143mm) – with antenna
AiroSensor contains temperature and motion sensors
Temperature range -40°C to 70°C
Accuracy- +/-0.15°C
Range: Up to 600m (1968ft) line of sight
Get in touch
BioLife Solutions Inc.
3303 Monte Villa Parkway,
Suite 310, Bothell , WA 98021 USA
For assistance, please call us Monday
through Friday (9:00 am to 5:00 pm PST) at:
Toll Free (North America): +1.866.424.6543
Direct: +1.425.402.1400
Fax: +1.425.402.1433
Make Contact
To configure your laboratory, complete the form below and a BioLife Solutions' Sales Representative will reach out.
BioLife General Inquiries
Please download SenseAnywhere® documents here:
21 CFR Part 11 Compliance Document
SenseAnywhere Product Information Sheet (attached).
SenseAnywhere PT100 Probe Installation InstructionsS