Increased

Biorepository Value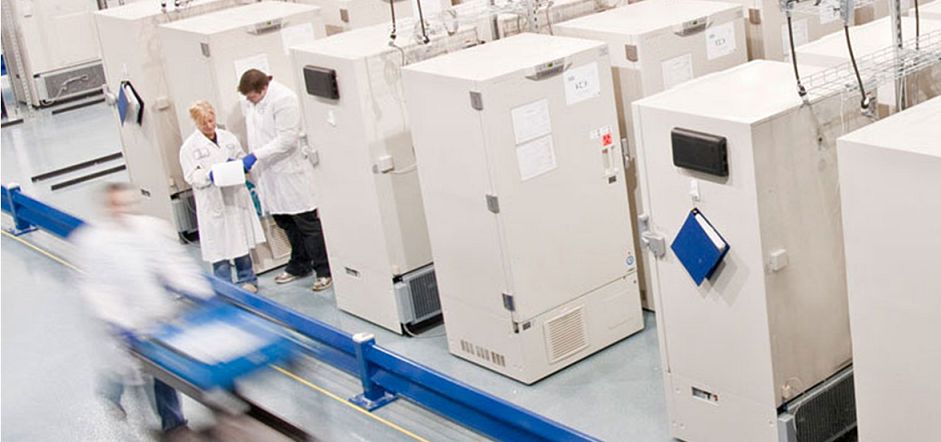 The Problem Plaguing Biorepositories
Biorepositories provide mission-critical infrastructure for preserving biospecimens that are essential to supporting research purposes around the globe. Continuous, safe storage of high-value biological sample assets requires a significant, ongoing investment to support ultra-low temperature (ULT) cooling applications, as a primary preservation method for storing temperature-sensitive specimens and biological products at scale.
What is a Biorepository?
A Biorepository is a facility that's primary function is to collect, process, store and distribute biological samples (such as urine, tissue, cells, DNA and RNA from living organisms) for use in third party research institutions. Biorepositories provide mission-critical infrastructure for preserving biospecimens that are essential to supporting research purposes around the globe.
The total cost to own and operate a conventional ultra-low freezer is more than triple its annualized purchase cost.
For conventional compressor-based ULT freezers, the real cost of operating a
biobank
adds up to more than you might think. Strategic ULT buyers look at the long term investment by analyzing the sum of the initial capital cost, plus energy consumption, floor space and ongoing maintenance with expected compressor replacement cost. And the more power that is consumed by biobanks, the more heat that is rejected into your facility. This adds as much as 50% more energy cost to run your building HVAC system and remove that excess heat. Whether your ULT biorepository stores frozen tissue samples, DNA, biological products, cells or human specimens from cancer research studies, consider the additional facility infrastructure and storage requirements needed to operate your biobank at optimal efficiency and reliability to maintain the integrity of tissue samples and specimens throughout your biorepository.
Electrical power distribution and switchgear
Backup power generation and liquid nitrogen backup systems
IT network, building management system or other ULT freezer monitoring systems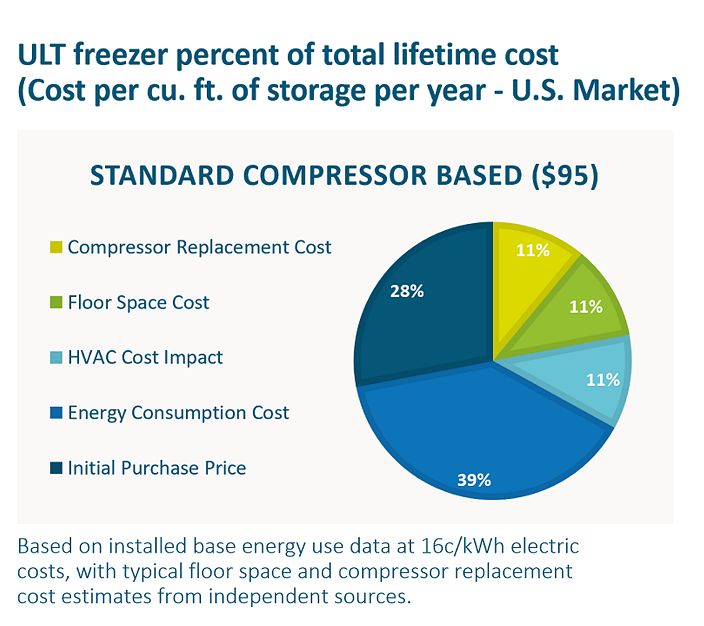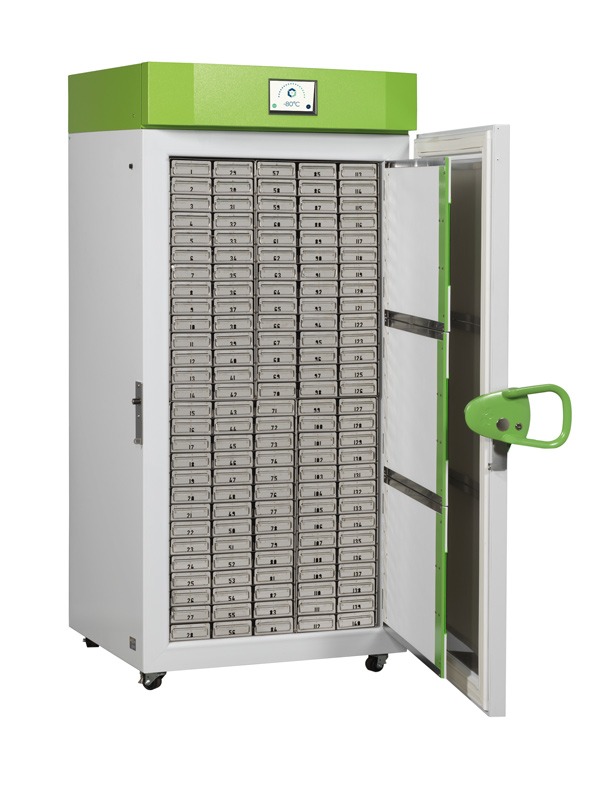 Reduce biorepository ULT operating costs, infrastructure and carbon footprint, while assuring the safety of your biological specimen collection
The Solution to Biorepository Challenges
What if you could lower your freezer biobank total cost of ownership by up to 40%, while shrinking your operating carbon footprint? By replacing your legacy, compressor-based units with
Stirling Ultracold upright ULT freezers
, you can lower energy costs up to 75% while reducing HVAC, infrastructure, backup power and maintenance process with associated costs. Many Stirling Ultracold customers also qualify for utility and institutional
energy incentive rebates
for even more savings when they buy our ENERGY STAR®-certified SU780XLE upright ULT.
Our
SU780XLE upright model's
high storage density (600 or 700 boxes) has the smallest footprint per sample in its class to ease floor space restrictions and associated costs. By rethinking the definition of freezer replacement as "capacity replacement," you can reduce the number of high-density ULT units needed to store the equivalent volume of legacy freezer models. This can reduce capital purchases, as well as associated energy, HVAC and maintenance costs from running fewer units over their operating life. All these operating efficiencies and best practices work in collaboration to create value by reducing your overall biorepository management cost—without compromising ULT quality control or sample integrity risk factors.
Leverage onboard connectivity for smarter, easier lab integration
The available
onboard Ethernet connectivity
on the SU780XLE lets you monitor ULT specimen status beyond the status quo, delivering greater peace of mind that your biological samples and specimens are always safe and protected in the biobank. You can leverage onsite wireless or wired infrastructure to transmit data to BMS/BAS systems in BACnet™ protocol or use our MQTT onboard server for integrating 3rd-party data or custom monitoring systems. Whether logging temperature data to monitor freezer fleet health for biorepository quality management or establishing a continuous audit trail for FDA compliance or clinical trials, Stirling Ultracold offers integration-ready ULT solutions to complement your operational process.
Store more samples in a smaller footprint to reduce floor space costs and more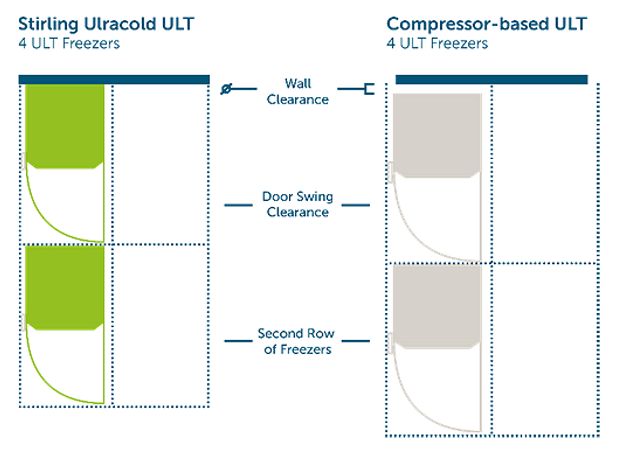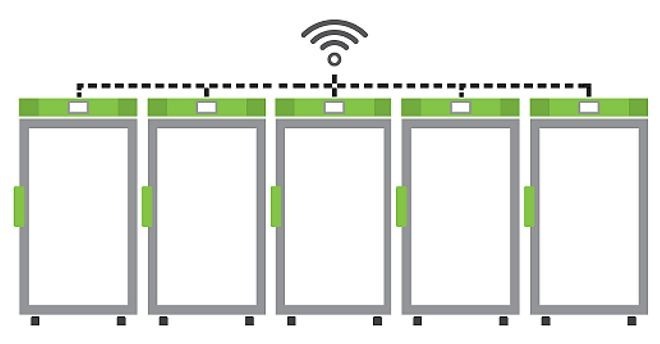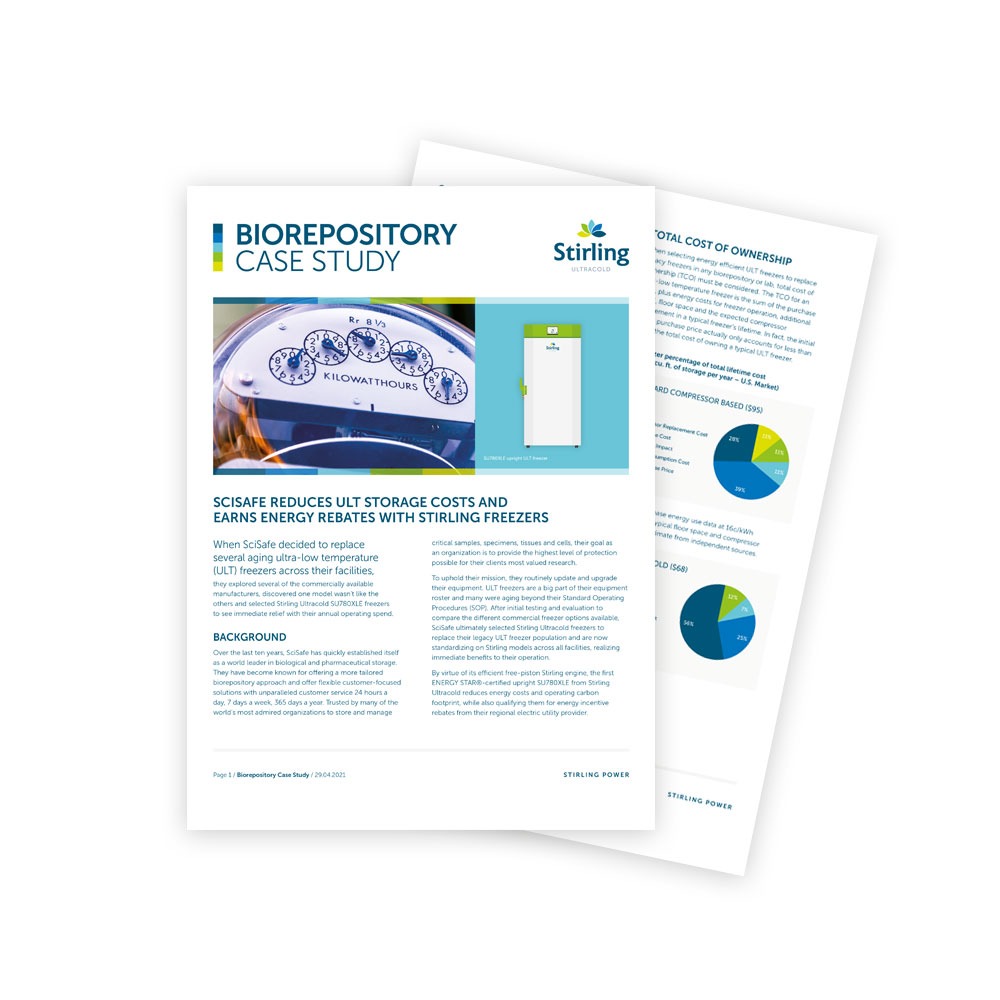 Learn how this biorepository reduced their cost of storing samples while also earning energy rebates with Stirling Ultracold ULT freezers…
Class-defining solutions for biological and pharmaceutical storage.