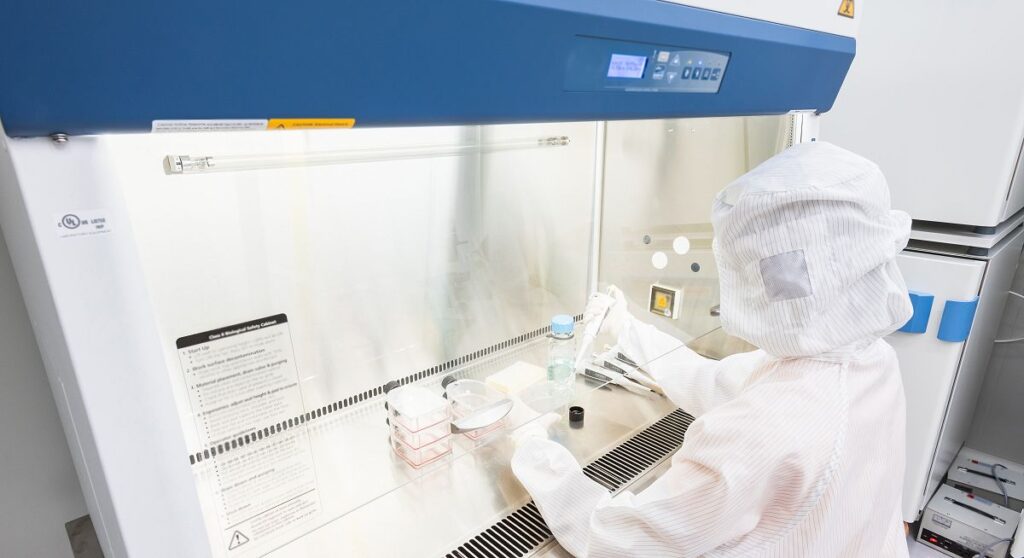 The problem
Labs require a lot of energy to operate, adding significant cost and increasing carbon footprint.
Research laboratories are typically the second highest consumers of energy per floor space of any facilities on campus and ultra-low temperature (ULT) freezers draw the second highest plug loads in the lab next to fume hoods. Just one conventional ULT freezer consumes the equivalent amount of electricity as a typical U.S. household. Considering it is common for hundreds of -80°C freezers to be operating at a single life science research site, with most equipment power still supplied from fossil fuel-based power generation services, a
massive carbon footprint
can result.
ULTs burden lab design requirements and facility infrastructure.
Ultra-low freezer operation also has a direct effect on a lab facility's environment because the more energy used to protect the safety of biological materials for future research on lab benches, the more heat they release into the lab environment. This rejected heat from cooling the inside of freezer cabinets must be removed to control temperatures from rising in facilities' interior spaces, thereby causing HVAC systems to work harder. That is why biobanks, lab layouts and research facilities typically require oversized HVAC equipment and chillers to maintain interior temperatures, particularly in warmer months of the year.
Significant ULT storage equipment plug loads also increase power distribution and switchgear infrastructure in lab facilities. In addition, the need to protect priceless specimens in the event of ULT equipment power disruption leads to engineering considerations for backup power generation infrastructure to the lab design process and research facility project specifications.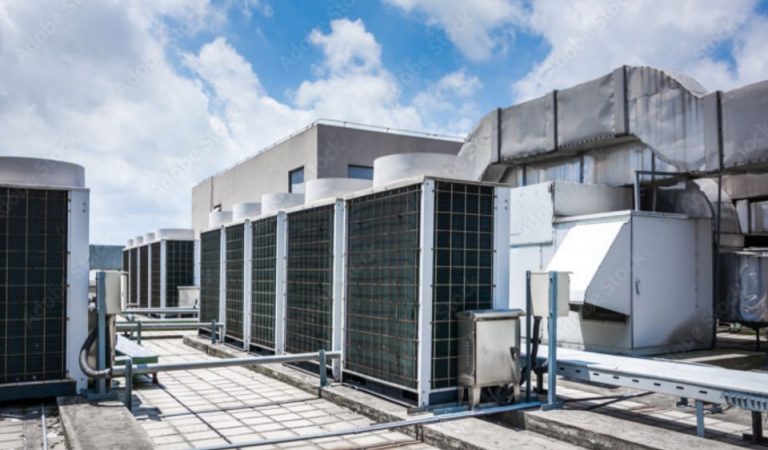 Reduce ULT storage energy consumption and carbon footprint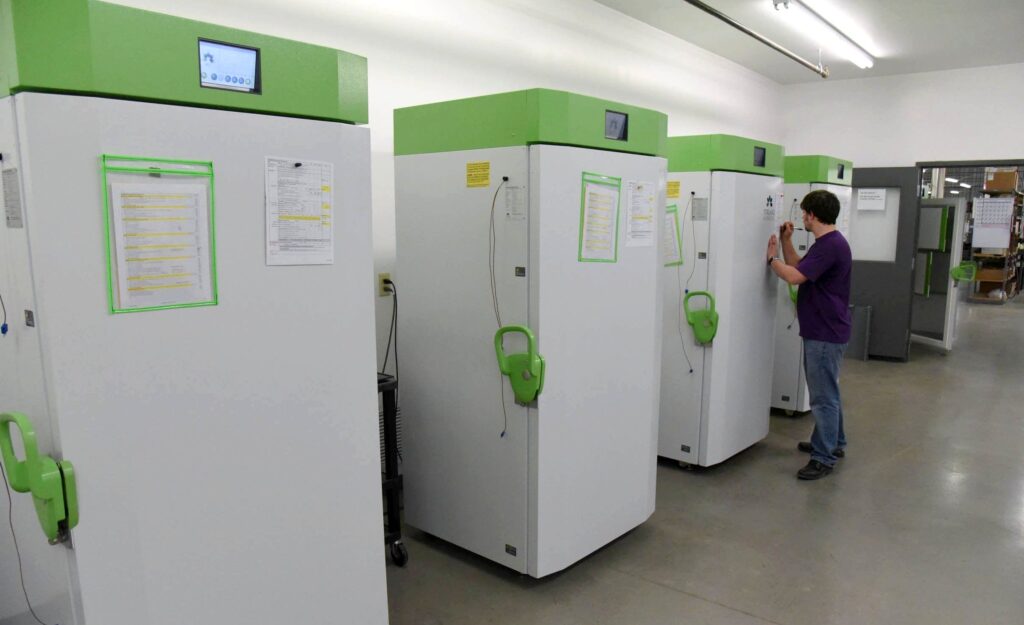 The Solution
By choosing the SU780XLE upright ultra-low freezer, your facilities team is getting the highest standard of energy efficiency per sample in the industry. This dramatically reduces ULT equipment user's energy consumption, rejected heat/HVAC load and significantly shrinks operating carbon footprint for your laboratory design. With the SU780XLE's top-rated ENERGY STAR® certification, laboratories and researchers who buy it often gain access to utility and institutional energy incentive rebates that can control energy costs even further.
Realize lean infrastructure and sustainable lab design
With the SU780XLE's high density storage cabinet (600 or 700 boxes) that use less floor space, HVAC system load, electricity and backup power requirements, users can realize a leaner, more sustainable laboratory design construction with long-term equipment cost control benefits. And by storing more lab samples in less space, researchers can increase storage capacity without knocking out walls or starting a new construction project.
All Stirling Ultracold freezer models are also built following zero waste manufacturing guidelines and using sustainable materials that include recyclable packaging, EPA SNAP-approved, 100% natural hydrocarbon refrigerants and foam insulation blowing agent with minimal Global Warming Potential (GWP). Whether assessing LEED engineering credits for a new laboratory design process, program guidelines for a Climate Action project team or Environment, Health and Safety services for research organization users, Stirling ULT storage products help meet your current and future sustainability program goals.
See quick energy savings and check the in-stock freezer availability.
Read how Stirling freezers helped Fred Hutch Cancer Research Center save nearly half a million kWh/year while earning a big energy rebate program…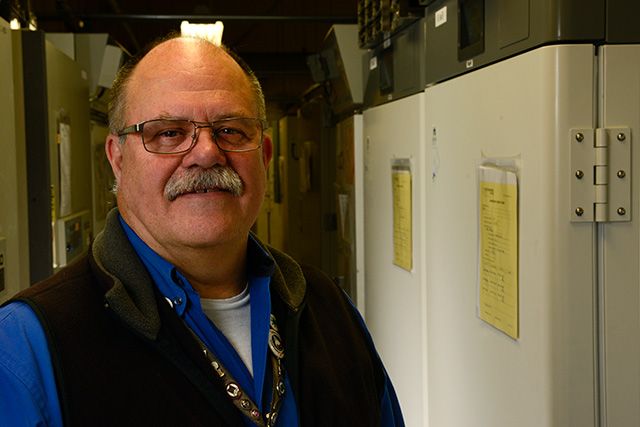 See this post and learn how Ottawa Hospital significantly reduced their HVAC load by replacing ULTs with the SU780XLE…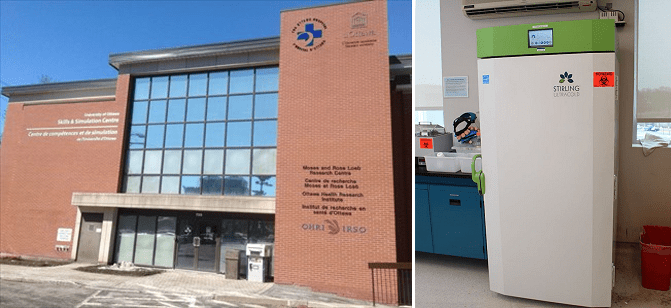 Stirling Fred Hutch Cancer Research Center Case Study
Class-defining solutions for biological and pharmaceutical storage.