Supporting
Sustainability

SU780XLE Receives ACT Label
The SU780XLE is now an ACT Labeled product for US and EU markets after receiving its label in 2023.
Stirling Ultracold's collaboration with My Green Lab began in 2013 and continues today with active Freezer Challenge support and other thought leadership partnerships to drive sustainable laboratory best practices. With sustainability at its foundation, Stirling Ultracold is honored to receive this recognition for this upright freezer model and plans to further investigate ACT labels for the portable ULT25NEU and undercounter SU105UE models later in the year.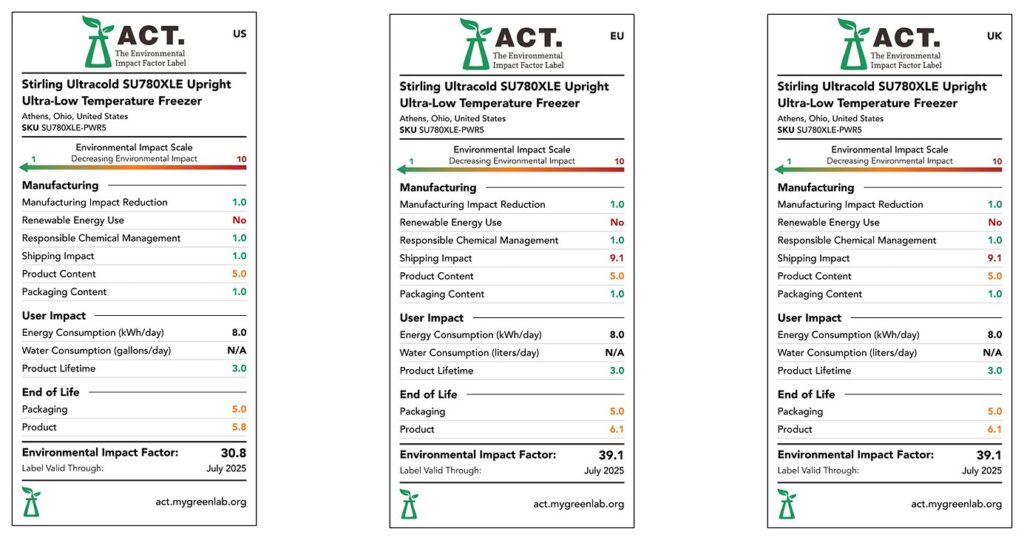 Realize your lab sustainability initiatives with no compromise in

ultra-low cooling performance
When considering the overall environmental impact of
an ultra-low temperature freezer, our system provides
the most environmentally sustainable solution in the
industry–with no compromise in system reliability and
performance. The Stirling Ultracold SU780XLE upright
freezer provides new levels of lab sustainability by:
The Stirling engine uses helium as the working fluid, about 10 grams, and a thermosiphon containing about 90 grams of ethane, which connects the engine to the interior of the freezer. Both helium and ethane are natural refrigerants and ethane is also a hydrocarbon refrigerant. Stirling Ultracold was the first manufacturer to have this EPA SNAP approval to use a hydrocarbon refrigerant. This combination of helium and ethane has less than 1/10,000 the global warming potential of the refrigerants used in conventional ULT freezers.
Get in touch
BioLife Solutions Inc.
3303 Monte Villa Parkway,
Suite 310, Bothell , WA 98021 USA
For assistance, please call us Monday
through Friday (9:00 am to 5:00 pm PST) at:
Toll Free (North America): +1.866.424.6543
Direct: +1.425.402.1400
Fax: +1.425.402.1433
Sustainability Trends Shaping Lab Design
Stirling Sustainability Trends Download
First Energy
Star Rated ULT Freezer
According to the EPA ENERGY STAR® certified Final Test Method results, the SU780XLE was the first energy efficient ULT freezer to receive a rating in 2018.
By using the lowest energy per sample in the industry, we are reducing the overall carbon footprint needed to power a laboratory. Every time a facility replaces their old, inefficient standard compressor-based freezers with our SU780XLE freezers, they will see an average 70-75% reduction in their energy consumption.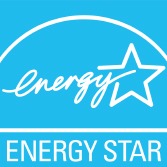 Real Sustainability Benefits that
Support Climate Action

Initiatives
The combined effects of energy savings and natural refrigerants have far less overall climate impact than cascade-compressor based freezers. During a typical ten-year lifespan, our freezers will produce about 30% of the CO2 during operation compared to legacy ULT freezers. Achieving environmental sustainability and energy savings with Stirling freezers also reduces the cost of ownership, bringing financial savings over the operating life of the freezer.