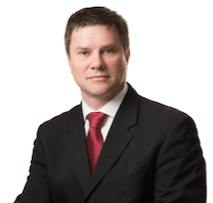 On March 20, 2018 Dr. Brian Hawkins, Scientific Applications Director, will be presenting a poster entitled, "The prats and pitfalls of assessing cell viability after cryopreservation," at the 2018 PDA Annual Meeting in Orlando, FL.  The poster describes how common methods of determining cell viability under normal conditions are inconsistent and inaccurately represent cell health following cryopreservation.  Dr. Hawkins presents several alternate measures of cellular function and demonstrates that the selection of CryoStor media can increase cell viability and health following cryopreservation, as well as improve the accuracy of post-thaw cell counting.  Dr. Hawkins will be discussing BioLife's findings both in video and written editorial format in a future issue of the PDA's primary communication publication, The PDA Letter.  Please check back for additional resources, post-conference.
About the PDA:
The Parenteral Drug Association (PDA) is the leading global provider of science, technology and regulatory information and education for the pharmaceutical and biopharmaceutical community.
The theme of the 2018 meeting is
"Agile Manufacturing Strategies: Driving Change to Meet Evolving Needs".
Questions about Biopreservation Best Practices?  Please connect with us at
Ask the Scientists
.