It is our mission

to support
Biopreservation Best Practices.
BioLife Solutions is a class-defining cell and gene therapy bioproduction tools and services company. Our solutions give life science companies and clinical researchers significant improvement in shelf life and post-preservation viability and function of biological materials. BioLife Solutions is one of Washington's best places to work, having been three times named one of the 100 Best Companies to Work For, a list curated by Seattle Business Magazine, based on employee survey responses.
Help is available to answer all of your biopreservation questions.
Providing Full Support For All of Our Products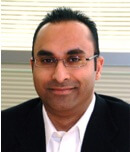 Aby J. Mathew, Ph.D. and our team of experts have enabled biopreservation standardization and optimization for a diverse spectrum of customer applications, and are available to answer any questions you may have.
Search our Evidence Library with over 550 articles, abstracts, and posters citing the biopreservation efficacy of CryoStor and HypoThermosol
Check out our latest blog. Our biopreservation and cold chain experts share trending topics in the industry.
White papers from BioLife's experts brings you insight and analysis on today's industry best practices in biotechnology, biopreservation, and cold chain management.
BioPreservation Today
BioPreservation Today is our FREE quarterly magazine that highlights key insights and industry trends in the world of biopreservation and cold chain shipping. Created in-house, our biopreservation and cold chain experts will keep you up to date on all the industry's cutting edge topics. We also have made our archives open to the public; so please grab a copy and enjoy.