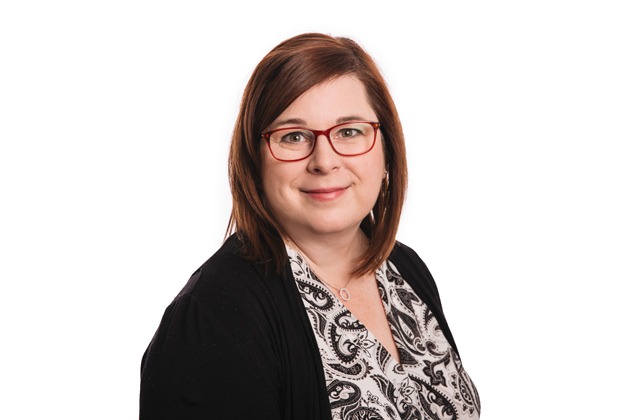 Sarah Aebersold
Chief Human Resources Officer
BA Psychology, JD. Joined BioLife in 2020 with over 15 years of HR leadership experience at various companies in the industries of Biotechnology, Medical Device, Software, and Healthcare.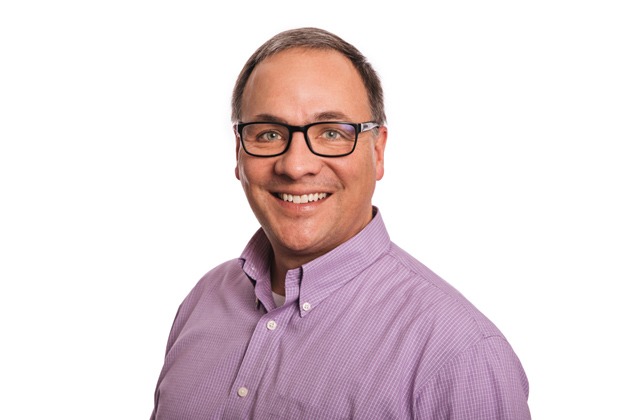 Mike Pallotta
Global VP, Hardware and Electrical Engineering
BS, Mechanical Engineering, MBA; Led effort to introduce new products in the Cell Processing platform with Cook Regentec and Sexton. Held numerous roles at Rolls-Royce Corporation including development of gas turbine engines, mechanical design, technical project management, and systems engineering.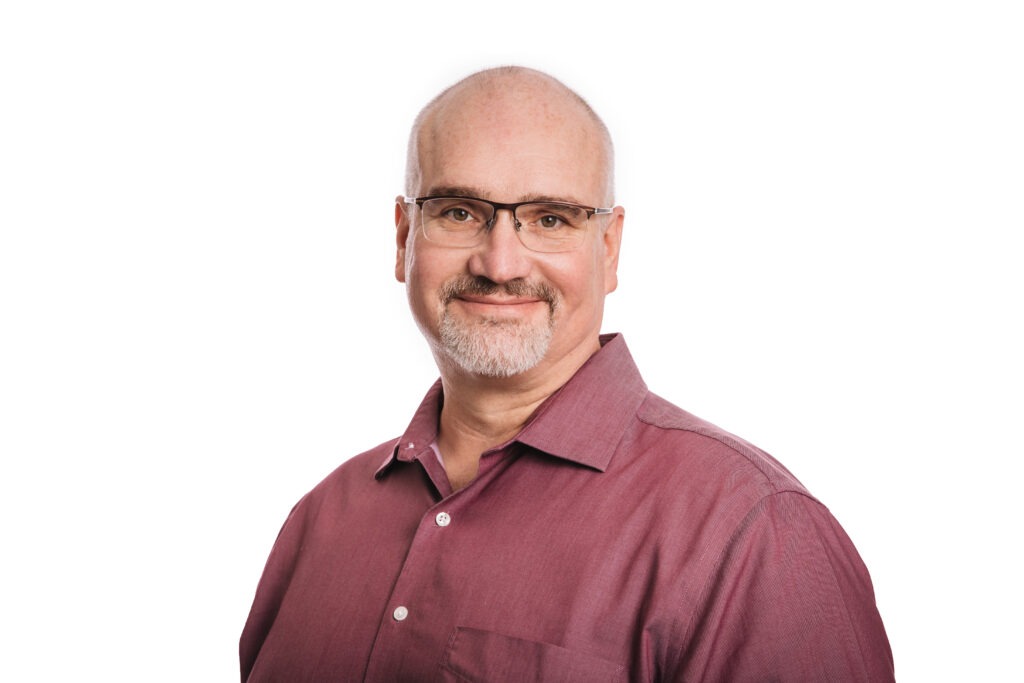 Brett Stucker
Global VP, Information Technology and 
Data Protection Officer (EU GDPR)
25+ years experience in digital media production, digital forensics, network design and installation, and IT leadership supporting 5,000+ users globally in government, public and private companies, and NGO non-profit endeavors. Industries include law enforcement, defense, higher education, aerospace, and biotech manufacturing.
Roderick de Greef, Chairman & Chief Executive Officer
Roderick de Greef joined the BioLife board of directors in January, 2023 after retiring from his role with the company as Chief Operating Officer, which he held since November 2021. Previously, Mr. de Greef served as BioLife's Chief Financial Officer from May of 2016, and he also served on the board of directors of BioLife from January 2000 to October 2013.
Prior to his operating roles with BioLife, Mr. de Greef spent more than 20 years as Chief Financial Officer of several public and private life science and medical technology companies. Mr. de Greef has been a member of the board of directors of several private and public companies, and currently sits on the board of directors of Sirona Medical Technologies, the Upper Connecticut Valley Hospital and North Country Healthcare.
Mr. de Greef has a bachelor's degree in Economics and International Relations from San Francisco State University, and an MBA from the University of Oregon. He also completed the UCLA Corporate Governance program in 2017.
As CEO and co-founder of Vineti, Amy has led the company and its software as a service platform to the forefront of innovation supporting cell and gene therapy manufacturing, delivery and patient follow up. Before co-founding Vineti, Amy focused on healthcare new business creation for GE Ventures/
healthymagination. Prior to GE, Amy was chief business officer at Navigenics, a genomics company sold to Life Technologies in 2012. She was co-founder and executive director of Proposition 71, California's $3B stem cell research initiative passed in 2004, as well as chief of staff at the resulting state grant oversight agency. Amy holds an MBA and MA/BA in English from Stanford University. She was named a 2016 Health Innovator Fellow by the Aspen Institute. Amy also serves as a member of the board of directors for the ARM Foundation for Cell and Gene Medicine.
At Zimmer Biomet, as a member of the executive leadership team, Rachel Ellingson is responsible for global oversight of strategy, business development and integration. Prior to joining Zimmer Biomet, she served as vice president, corporate strategy and as a member of the executive leadership team at St. Jude Medical. Before joining St. Jude Medical, she served as vice president, business development and investor relations at AGA Medical Corporation. Prior to joining AGA Medical, she was an investment banker, most recently as a Managing Director, Healthcare Investment Banking with Bank of America and prior to that, was with Cowen & Company. During her career, she has been responsible for executing more than 50 M&A and financing transactions, raising over $15B in capital and generating over $40B in M&A transaction value. She holds a Bachelor of Arts degree from the University of Rhode Island and an MBA in Finance from the University of Connecticut.
Joydeep Goswami, MBA, Ph.D.
Joydeep Goswami, Chief Strategy and Corporate Development Officer at Illumina, joined the BioLife board of directors on October 1, 2021. In his role, he is responsible for driving planning, strategic partnerships, and acquisitions.
Prior to Illumina, Mr. Goswami served as the President of Thermo Fisher Scientific's Clinical Next-Generation Sequencing (NGS) and Oncology business unit, where he oversaw efforts that drove the adoption of NGS in clinical oncology, research and reproductive health. Goswami has held senior leadership roles across the pharma/biotech, diagnostics and research tool continuum, previously serving at companies such as Life Technologies and Invitrogen, in addition to Thermo Fisher Scientific. He has led teams across various functions, including sales, marketing, R&D and other support functions. Mr. Goswami served as President, Asia Pacific and Japan while at Thermo Fisher Scientific and created the Stem Cells and Regenerative Medicine Business Unit at Invitrogen. Additionally, he spent five years at McKinsey, where he specialized in strategy for pharmaceutical, medical technology and technology companies.
Mr. Goswami holds his MS, PhD in Chemical Engineering, and MBA from MIT and a Bachelor's degree in Chemical Engineering from the Indian Institute of Technology.
Tim Moore has more than three decades of leadership experience in biopharmaceutical manufacturing and operations. Mr. Moore is currently the President and Chief Technical Officer at PACT Pharma. Prior to joining PACT, he served as Executive Vice President, Technical Operations at Kite, a Gilead Company, since March of 2016. During this time Mr. Moore was responsible for overseeing the process development, manufacturing, quality and supply chain for the launch of Yescarta®, one of the first CAR T therapies to be developed, manufactured and commercialized, as well as advancement of the Kite pipeline. In addition, Mr. Moore globally expanded the biopharmaceutical operations to serve and support the US, EU, as well as key partners in Asia. Prior to Kite, Mr. Moore served as the Senior Vice President, Head of Global Technical Operations – Biologics of Genentech, Inc. and as a member of the Genentech Executive Committee since 2010. In this role, Mr. Moore oversaw global leadership for more than 7,500 professionals across 10 internal sites and over 37 contract manufacturing organizations, as well as global manufacturing and end-to-end quality supply performance of more than 20 biological product families. Prior to that, Mr. Moore was Genentech's Senior Vice President, Global Supply Chain and Global Engineering from 2007 to 2010. Previously, Mr. Moore served as Vice President, Operations at ZLB Behring (formerly Aventis Behring). He is currently a member of ISPE, PDA and has been a part of the Executive Committee of BioPhorum and serves as a Board member for Cerus. Mr. Moore received a B.S. in Chemical Engineering from Tulsa University and a M.S. in Engineering Management from Northwestern University.
Joseph Schick, Chairman – Audit Comittee
Mr. Schick joined the Board in November 2013. He has 16 years of experience as a Chief Financial Officer spanning four different mid-sized companies in various industries. Prior to his CFO experience, Mr. Schick was in various roles for seven years at Expedia (NASDAQ: EXPE), including Senior Vice President of Finance. From this background, Mr. Schick has significant experience with SEC reporting, strategic planning, and mergers and acquisitions. Mr. Schick started his career with Arthur Andersen and is a CPA who received his B.S. in Accounting from the University of Illinois. He is also on various non-profit boards and completed the Director Certification program at UCLA. The Board has determined that Mr. Schick should serve as a director because of his financial experience with public companies.
Scientific Advisory Board
Dr. Mathew was part of the founding team of BioLife Solutions, Inc., and is a co-developer of BioLife's biopreservation media solutions. He is a co-inventor on multiple issued and pending patents related to methods, devices, and formulations for the preservation of cells, tissues, and organs. He holds a Ph.D. in Biological Sciences within the Biochemistry, Cell and Molecular Biology Program from Binghamton University and a B.S. in Microbiology from Cornell University. Dr. Mathew has been researching low temperature biopreservation since 1994, and his studies contributed to the development of BioLife's current commercial HypoThermosol® and CryoStor® product platforms and intellectual property foundation. Dr. Mathew was part of the scientific team that linked cell death via apoptosis (programmed cell death) to exposure to hypothermic and/or freezing temperatures. These discoveries were integral to the development of BioLife's intracellular-like biopreservation media, and also contributed to improvements in cryosurgical ablation of cancer. Dr. Mathew was BioLife's first Director of Manufacturing, established BioLife's initial Quality system, and has been Executive Vice President & Chief Scientific Officer since December 2019. From February 2011 through November 2019, Dr. Mathew served as Senior Vice President & Chief Technology Officer. From January 2007 through February 2011, Dr. Mathew served as Senior Scientist, Director of Strategic Relations, and Senior Director of Strategic Relations. From June 2003 through January 2007, Dr. Mathew served as Director of Manufacturing. From September 2000 through June 2003, Dr. Mathew served as Clinical Accounts Manager and Director of Hypothermic Preservation for Cryomedical Sciences/BioLife Solutions. Dr. Mathew is currently active in, or previously a member of, AABB (formerly the American Association of Blood Banks), BEST (the Biomedical Excellence for Safer Transfusion collaborative), the International Society for Cell and Gene Therapy (ISCT), the Alliance for Regenerative Medicine (ARM), Tissue Engineering & Regenerative Medicine International Society (TERMIS), Society for Cryobiology, International Society for Biological and Environmental Repositories (ISBER), American Society for Cell Biology, and the Society for In Vitro Biology. Dr. Mathew is a member of: the Board of Directors, and Advisory Panel, of the Parent's Guide to Cord Blood Foundation, the Scientific Advisory Board of HemaCare Corporation, the founding Board of Directors of the Cord Blood Association, the NIST-AMTech National Cell Manufacturing Consortium, the California Institute for Regenerative Medicine (CIRM) Clinical Advisory Panel, the Business Advisory Board of RoosterBio Inc., and the Scientific Advisory Board of SAVSU Technologies. Dr. Mathew has obtained UCLA Corporate Governance Program Certification
Andrew Hinson joined the Board in February 2007. Mr. Hinson served as Vice President of Clinical and Regulatory Affairs for LoneStar Heart, Inc. from 2004 to 2016. Mr. Hinson previously served as the Senior Director of research and clinical development at AnGes MG, Inc. (TSE: 4563) a biotechnology firm engaged in the development and commercialization of novel gene and cell therapies for the treatment of cardiovascular disease. Prior to that Mr. Hinson had a long career with Procter & Gamble Pharmaceutical (NYSE:PG) holding multiple technical and management positions in research, clinical development and medical affairs. Mr. Hinson has diverse experience in the cell and gene therapy markets and extensive experience with regulatory affairs and clinical development of new therapies for cardiac, neurologic, and gastrointestinal diseases. The Board has determined that Mr. Hinson should serve as a director because of his experience and knowledge of companies in the biotechnology space.
Dr. Davies is Founder and CEO of Dark Horse Consulting, a boutique practice focused on CMC and product development issues in cell and gene therapy. After training as a biochemist, chemical engineer and molecular biologist, Dr. Davies has worked in the cell and gene therapy field for some 20 years. He brings with him an extensive track record in manufacturing, operational management and commercial development, most recently as Chief Technology Officer for Capricor, Inc. and Vice President, Product Development for Geron Corporation's cell therapy programs. Dr. Davies received a MA in Biochemistry from the University of Cambridge and a PhD from the University of Birmingham. He conducted postdoctoral research at the Institute of Virology at Oxford and the University of California, San Francisco.
Colleen Delaney, M.D., M.Sc.
Founder, CSO, and Executive Vice President of Research and Development of Deverra Therapeutics, a cellular therapy company focused on the development of universal donor, off-the-shelf cell therapies for patients with hematologic malignances and other critical diseases. Prior to Deverra, Dr. Delaney was the Scientific Founder and Chief Medical and then Chief Scientific Officer of Nohla Therapeutics, Inc. She is also an Affiliate and former Member of the Fred Hutchinson Cancer Research Center Clinical Research Division where she also held the Madeline Dabney Adams Endowed Chair in AML Research and was the principal investigator of an active, NIH-funded laboratory. In 2006, she established and became the Director of the Cord Blood Transplant Program at the Fred Hutch/Seattle Cancer Care Alliance. She is a Professor at the University of Washington in the Department of Pediatrics, Division of Pediatric Hematology/Oncology.
Professor of Biomedical Engineering at the University of Washington in Seattle. Dr. Gao has been actively engaged in cryopreservation research for more than 20 years, and has authored over 130 peer-reviewed journal articles on cryopreservation.
Erik Woods, Ph.D., HCLD(ABB)
Co-Founder and Chief Science Officer at Ossium Health, Inc., a company developing the first cryopreserved bone marrow bank from deceased organ and tissue donors. Dr. Woods is also a Visiting Professor at the Indiana University School of Medicine, where he has held an Adjunct position since 2003. Dr. Woods has devoted his career to advancing cell culture and cryopreservation to facilitate mainstream clinical use of cellular therapies, originally co-founding General BioTechnology, LLC (GBT) in 1997 which he led for 15 years and through successful acquisition by COOK Medical in 2012. Dr. Woods is former President of the Society for Cryobiology and has published numerous peer reviewed manuscripts, book chapters and holds multiple patents in the field.
Jon A. Rowley, PhD, is the Founder and Chief Product Officer of RoosterBio Inc and has a personal goal of making significant contributions to the commercial translation of living cellular technologies. Jon holds a PhD from the University of Michigan in Biomedical Engineering and has authored over 35 peer reviewed manuscripts and 20 issued or pending patents related to biomaterials development, tissue engineering, and cellular therapy. He is alumni of BD, Aastrom and Lonza, and is also on the Board of Directors of FITCI, Frederick Maryland's local technology incubator.
Executive Vice President of Manufacturing at Mesoblast Limited (ASX: MSB; OTC ADR: MBLTY). Dr. McMannis was previously the Director, Cellular Therapy Laboratory, Department of Stem Cell Transplantation, Division of Cancer Medicine, University of Texas MD Anderson Cancer Center, Houston, Texas.
Dr. Cooley is a board certified dermatologist and diplomate of the American Board of Hair Restoration Surgery (ABHRS). He has served in leadership positions including President of the International Society of Hair Restoration Surgery (ISHRS) and co-editor of the Hair Transplant Forum, the main journal for hair transplant doctors. He has been performing hair transplants for almost 20 years.
Dr. Acker is a Senior Research Scientist with the Canadian Blood Services and a Professor in the Department of Laboratory Medicine and Pathology at the University of Alberta, Edmonton, Canada. He received his Bachelor of Science, Master of Science in Experimental Pathology and PhD in Medical Sciences degrees from the University of Alberta. Dr. Acker was a Canadian Institutes of Health Research Post-Doctoral Fellow at the Massachusetts General Hospital and Harvard Medical School. He completed his Master of Business Administration in Technology Commercialization program at the Alberta School of Business at the University of Alberta in 2009.
Lizabeth Cardwell, MT (ASCP), MBA, RAC
Principal, Compliance Consulting, LLC, a private consulting business offering quality and regulatory consulting services to cell therapy, medical device, and pharmaceutical companies.
Principal, Advanced Cell and Gene Therapy, a consulting firm specializing in cell, gene, and tissue-based therapies. Dr. Burger works with clients in industry and academic centers worldwide, providing assistance in process development and validation, GMP/GTP manufacturing, GMP facility design and operation, regulatory affairs, technology evaluation, and strategic analysis.
Director of Heimfeld Research Laboratory, Scientific Director of Cellular Therapy Laboratory, Scientific Director of cGMP Therapeutic Manufacturing Facilities, and former President of the International Society of Cellular Therapy. Dr. Heimfeld is internationally recognized for research in hematopoietic-derived stem cells and the development of cell processing technologies for improved cancer therapy.
Class-defining solutions for bioproduction workflows