We know how incredibly valuable your work has become…
Discover our range of
CBS Cyrogenic & Controlled Rate Freezers: ≤-193°C
With patented jacket technology containing liquid nitrogen around the chamber, the storage area in these freezers is completely dry, providing industry-leading temperature uniformity, sample integrity, convenience and user safety.
Explore our range of
Stirling Ultracold Ultra-Low Temperature (ULT) Freezers: -20°C to -86°C
Three ultra-low freezer models deliver high-density storage capacity and up to 70% energy savings over traditional ULT freezers, all of which feature the
free-piston Stirling engine system
that needs less maintenance because there are no compressors to fail.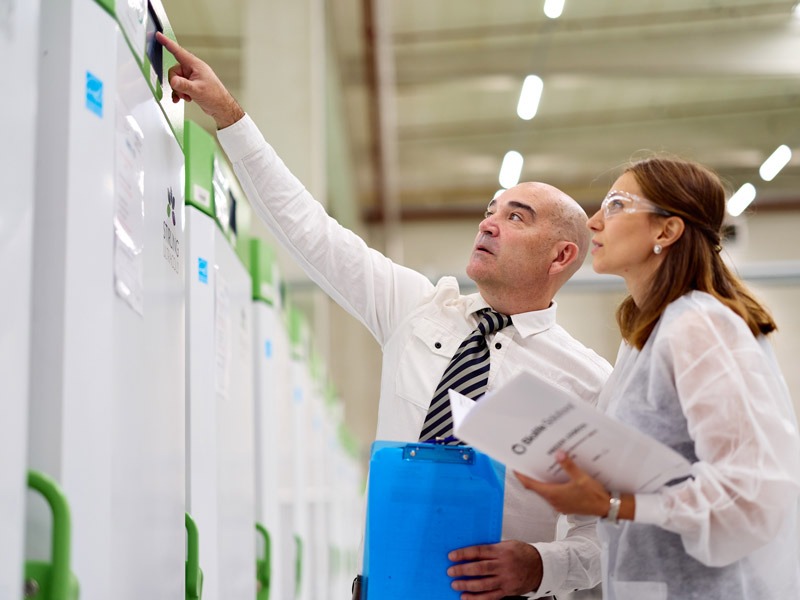 SciSafe Services Biological and Pharmaceutical Storage Services
Work with a trusted and reliable partner for off-site biological material storage, mirror banking, sample management, sample transport and many other included biostorage services. SciSafe, a part of BioLife Solutions, is trusted by top biopharmas, CDMOs and CROs to store over 50 million samples at multiple cGMP-compliant facilities around the world. Applying substantial investments in facilities and 24/7 monitoring with unparalleled sample management expertise from +8°C to -196°C storage, we offer flexible, customer-focused services, including white glove cold chain logistics.
Find out more about our range
of Storage Accessories