Our niche is in offering

Customized Solutions
Currently we have seven US storage facilities along with one in Amsterdam and growing rapidly.  We are flexible, scalable, fully compliant, and certified.  SciSafe has a long history of providing all types of unique options.
For more information on a few of the types of specialized projects we have already provided, please download our Customized Solutions Case Study which references five different scenarios.  Should your organization want something different or even more specialized, don't hesitate to reach out as we can generally accommodate your needs.
SciSafe Customized Solutions Case Study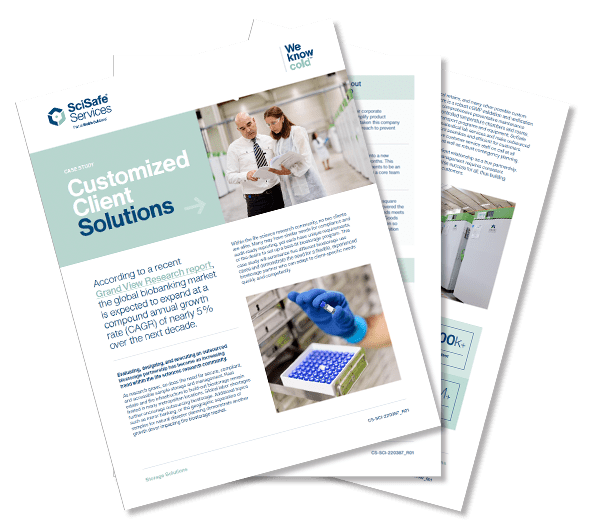 SciSafe Customized Client Solutions Case Study Download
Class-defining solutions for biological and pharmaceutical storage.