Biological and Pharmaceutical storage
We have GMP storage facilities located Nationwide, we work hard and pride ourselves in being able to service the entire country. We manage a broad range of products for our clients including ambient, controlled room temperature, refrigerated and frozen conditions. These projects can range from multiple pallets to a few cubic feet.
FDA regulations for component and active ingredients
Our GMP storage facilities enforce important FDA regulations for both component and active ingredients. This is especially important because many of our locations house pharmaceutical and biological samples. Some of the regulations we adhere to, and strictly enforce include:
Premier inventory control and distribution processes
Easy identification of biological material on the exterior of the samples
Component testing of all samples that are distributed to customers
Written instructions of how the sample is made
All pharmaceutical and biological samples are placed within containers that provide complete closure. This helps eliminate the possibility of contamination.

The same customer service approach, which allows industry leading control and access to critical samples, is available whether storing 1 sample or 100 pallets. All of our New Jersey and Massachusetts GMP storage facilities integrate cold chain management and cGMP-controlled temperature storage. We can assure you that we will provide a reliable and comprehensive solution for the management of your critical pharmaceutical materials. Our team makes outsourcing of sample management affordable, easy, and more efficient for our clients.

We work hard to maintain professional relations with over 300 leading organizations throughout the country. We are currently located in New Jersey, Massachusetts, Utah and Amsterdam, but we service the entire world. The SciSafe team is always able to offer predictable and clear pricing and customizable solutions for our clients. As a GMP storage company, we always follow standard operating procedures (SOP) and remain dedicated to our bespoke industry.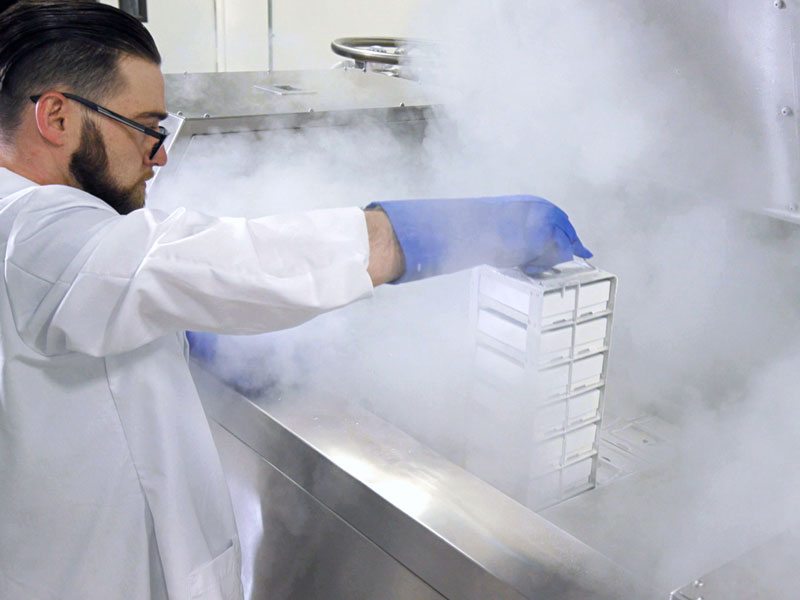 SciSafe Centers of Excellence offer dedicated pharmaceutical and biological specimen storage in our state of the art facilities.
Seven reasons to choose SciSafe:
Class-defining solutions for biological and pharmaceutical storage.