SciSafe makes outsourcing of sample and biologic material management affordable, easy and more efficient for our clients.
SciSafe understands the importance and value of your biological assets and specializes in the storage of all types of biological pharmaceutical materials:
Customer-focused service, control and access to critical samples, whether you are storing 3 or 30,000,000 samples.
Integration of cold chain management with cGMP-controlled temperature storage for reliable preservation of your critical and irreplaceable materials
Ultra-low temperature trailer deployment of powered freezers can uniquely extend seamless sample management beyond SciSafe facilities for enabling transitory storage, capacity expansion or legacy freezer swap/ownership programs.
Registered and audited biostorage facilities for HCT/P – Title 21 of Code of Federal Regulation, part 1271 (21 CFR part 1271).
Full range of biological sample management services for all samples
SciSafe offers all commonly used storage conditions for biological storage as well as any custom conditions that a customer may require. SciSafe biorepositories are able to maintain and store all types of samples through a wide variety of conditions including 5°C, -20°C, -40°C, -70°C, -80°C and -150°C and below. SciSafe prides itself in using the most up-to-date biostorage technologies in its specimen storage facility. SciSafe has developed and implemented dedicated industry leading Standard Operating Procedures (SOP's) to maintain all procedures that are required to guarantee uninterrupted energy supply to our New Jersey, Massachusetts and Utah biological sample storage facilities.
SciSafe Vaccine Storage Case Study Download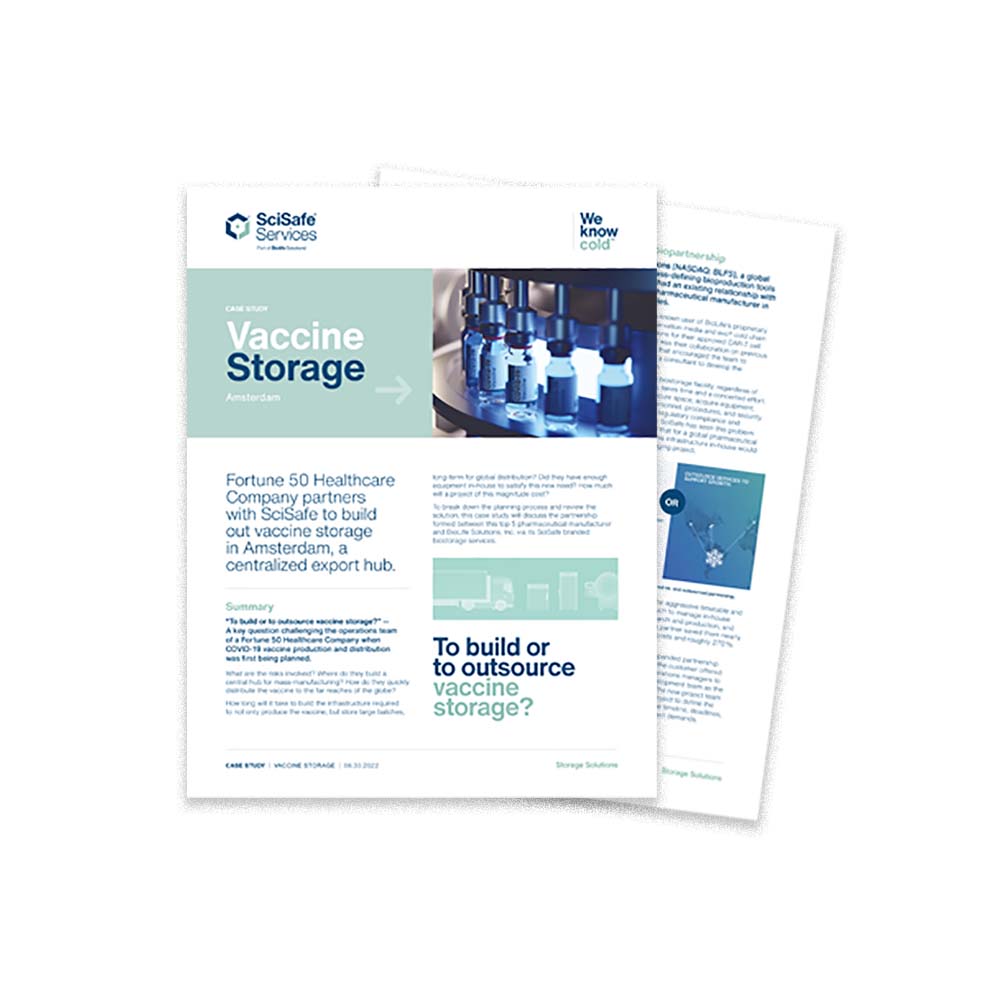 SciSafe Vaccine Storage Case Study Download
Class-defining solutions for biological and pharmaceutical storage.