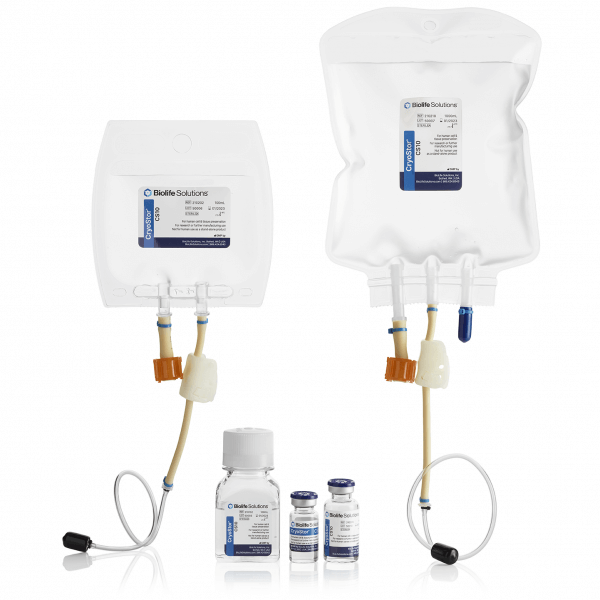 Bristol Myers Squibb's Breyanzi Receives FDA Approval.
Earlier this year, the U.S. Food and Drug Administration published a press release announcing the approval of CD19-targeting CAR T cell therapy, Breyanzi (lisocabtagene maraleucel; liso-cel). Breyanzi is approved to treat adult patients with relapsed or refractory large B-cell lymphoma that has not responded following "two or more lines of systemic therapy, including diffuse large B-cell lymphoma (DLBCL) not otherwise specified (including DLBCL arising from indolent lymphoma), high-grade B-cell lymphoma, primary mediastinal large B-cell lymphoma, and follicular lymphoma grade 3B." Breyanzi is manufactured by Juno Therapeutics, a Bristol Myers Squibb Company.
According to BMS Chief Medical Officer, Samit Hirawat, M.D., "Breyanzi, a CAR T cell therapy, will have an important role in clinical practice, offering people living with relapsed or refractory large B-cell lymphoma the chance for sustained response with an individualized treatment experience." "Today's FDA approval reflects our deep commitment to advancing cell therapy research, developing innovative treatments and supporting patients at every step of their treatment journey."
Breyanzi is slated to be manufactured at Bristol Myers Squibb's state-of-the-art cell therapy manufacturing facility in Bothell, Washington, a scant three miles away from BioLife Solutions' cGMP-certified biopreservation media manufacturing suites. Notably, BioLife Solutions' CryoStor CS10 is used for cryopreservation as disclosed in the Breyanzi Prescribing Information brochure.
BioLife  Solutions is proud to serve as the critical cryopreservation media manufacturer and supplier of CryoStor, chosen for the cryopreservation of FDA-approved anti-CD19 CAR T cell therapies Yescarta, Tecartus, and now, Breyanzi.
BioLife Solutions Products and Services
In addition to freezing cells in CryoStor, you can protect your precious cells during transport, storage, freezing and thawing by using BioLife Solutions' suite of biopreservation media that also includes HypoThermosol®, BloodStor® and Cell Thawing Media product lines.
Take charge of your freezing processes with BioLife Solutions' Custom Biogenic Systems Series 2101 Controlled Rate Freezers. For storing cells frozen in vapor-phase liquid nitrogen, CBS' line of Isothermal Liquid Nitrogen Freezers (patented) maximizes storage space while minimizing chances of cross-contamination.
Thaw irreplaceable frozen cells with precision! BioLife Solutions' ThawSTAR® CB delivers first-of-its-kind automated ThawSTAR technology for water-free thawing of cells frozen in 25 mL to 1000 mL cryobags. View the ThawSTAR CB video here! The ThawSTAR product lineup includes ThawSTAR systems for cells frozen in vials: CFT1.5 (1.5 mL cryovials), CFT2 (1.8 – 2.0 mL cryovials), and AT6 (6.0 mL AT-Closed Vial®). How do you handle temperature-sensitive frozen biosamples? Check out the BioT line of transporters (ULT, LN2) and the ULT Mobile Workstation.
Ship informed! Ship your cell and gene therapies in evo® DV-10 liquid nitrogen dry vapor smart shippers. The evo system features the most advanced smart containers and Software-as-a-Service technologies that enable specialty couriers to offer a higher level of service to you and those you serve.
Store your precious biological specimens by engaging the services of SciSafe, the newest addition to BioLife Solutions' family of biopreservation tools and services.
Need more information?
Ask the Scientist to help you optimize your cell manufacturing workflow. Visit our website at www.biolifesolutions.com. Search our Evidence Library. To place an order or request more information, call us today! 1.866.6543 (toll-free in North America) or direct: 1.425.402.1400.